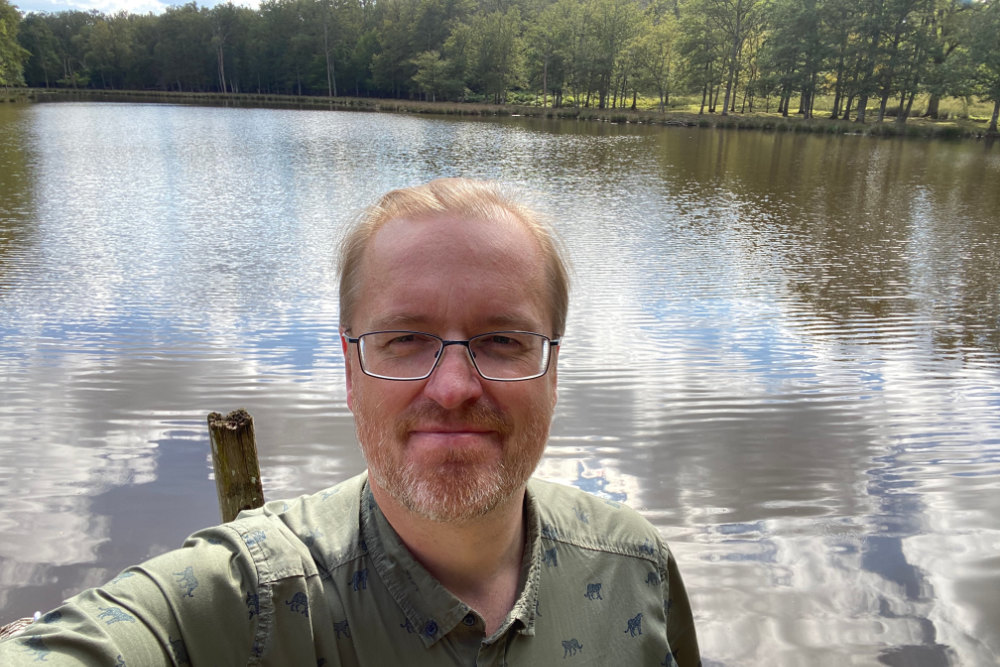 There is definite demand for research-driven cooperation between business and universities, according to a report out by the Finnish Research Impact Foundation in spring 2021. We got in touch with people working on FRIF-funded projects to find out more about the conditions and challenges of industry-academia cooperation and how best to finance this cooperation.
Most innovations that drive our society are based on new knowledge or new applications of existing knowledge. Knowledge creates business, which at its best generates money that can be used to produce new knowledge. This relationship of reciprocity is described at FRIF as the wheel of impact: this wheel continues to spin when business creates new research and vice versa. However, according to a report commissioned by the Finnish Research Impact Foundation in 2021, there remain major shortfalls in industry-academia cooperation in Finland.
"In the past ten years the focus of cooperation between business and universities in Finland has shifted towards so-called market-driven cooperation, whereas research-driven cooperation has taken something of a backseat," says Mr Lauri Oksanen, Chairman of the FRIF Board.
Surveys by the Foundation show that in 2019, funding for market-driven research collaborations, i.e. projects launched in response to business initiatives, amounted to 130 million euros, which was allocated through Business Finland. Outside funding for research-driven cooperation initiated by universities and research institutes, on the other hand, totalled no more than two million euros. All that funding came from the Finnish Research Impact Foundation. "We've identified a clear gap in industry-academia cooperation and that gap must now be covered," Lauri Oksanen says. PoDoCo (Post Docs in Companies) funding has blazed the trail in this field, providing opportunities for postdocs to tackle research questions that hold special interest for businesses.
FRIF Tandem Industry Academia funding is currently provided to 22 projects in which research teams from universities or research institutes and business companies are working closely on research questions that are of interest to both parties. Precompetitive funding is made available for basic or applied research, and it is intended to support projects whose impact extends beyond one single company or research team and that therefore contribute to the development of the wider field of study. The research results are made accessible to other companies as well, while the intellectual property rights remain with the research organization. In other words, the aim is not just to commercialize one research idea but to conduct research whose results can be scaled to the whole branch and that will advance both science and business.
Research-driven cooperation offers unique opportunities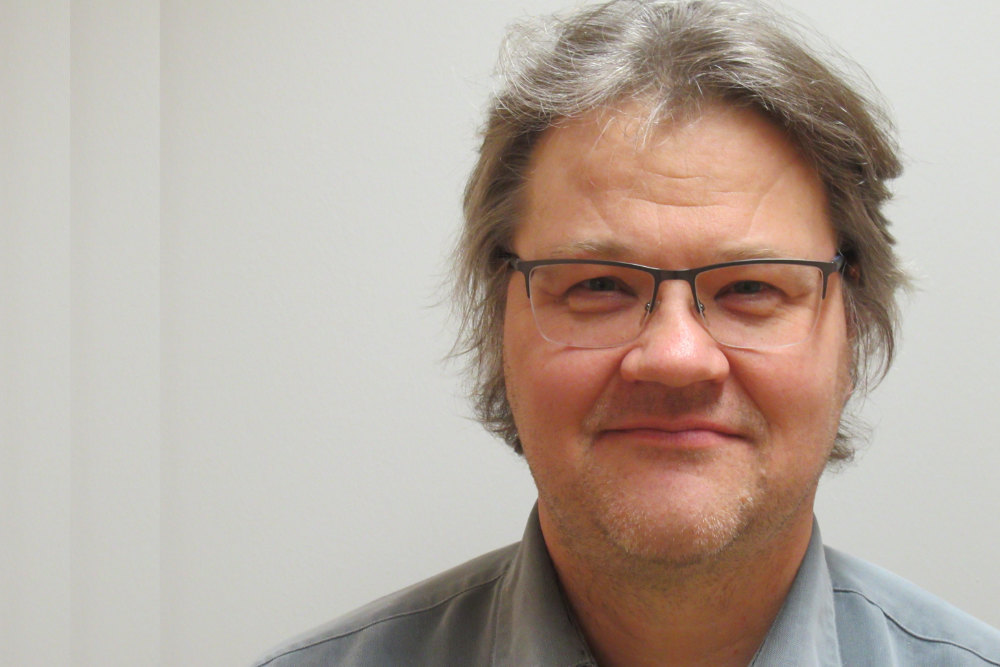 Polar Electro, a Finnish wearable sports technology company, is built around strong research expertise. In the 1970s professor Seppo Säynäjäkangas conducted early studies into wireless data transfer methods and biomeasurement and eventually went on to commercialize his findings. The first products were launched in the early 1980s, and today the company has a R&D department with a research staff of around 30. "Typically R&D units in companies will be focused on product development, with actual research in a fairly marginal role. In our case too, it's fair to say that development takes precedence over research, but we still invest more in research than many other companies," says Jyrki Schroderus, Director of Research and Technology at Polar Electro.
However, Schroderus is keen to stress that even an ambitious research programme does not remove the need for cooperation with universities. While business companies' research and product development is always business-driven and focused on productization, joint projects with universities enable longer-term groundwork and basic research. "It's impossible for us to assign a research team to study a single subject for five years when there's no guarantee of success. Corporate research must be more output-oriented and involve less risks," Schroderus says.
Polar is currently engaged in two FRIF-funded projects with the University of Oulu. One area of interest is to develop a smart watches that can monitor various health data such as blood glucose levels from sweat.
"The good thing about this funding is that even though the results are openly accessible, the research question is formulated from the vantage-point of our business operation. This means the results will genuinely benefit us and not remain at too abstract a level," Schroderus says.
Research benefits from having practical application
Working closely with a business partner provides a unique opportunity for the researcher to collect feedback and to discover new research questions. Postdoc researcher Tommi Jauhiainen from the Department of Digital Humanities at the University of Helsinki is working on a joint project to develop language identification techniques for the needs of language technology company Lingsoft. He started his research career in a similar business partnership, and he thoroughly appreciates engaging in university-driven research collaboration. For him, the key factor is that the results and the intellectual property rights from the research remain with the university and are accessible for use in other projects as well. "I wouldn't work in joint projects if this were not the case."
Jauhiainen has worked in the field of language identification methods for more than 10 years. Business cooperation provides an interface with the concrete world that can otherwise be hard to find in academia. "The business partner cannot be content with knowing that the technology works in theory. It also has to work in practice. I get feedback from every version I develop, and that helps me improve the technology further. This is the kind of work you'd never get done without a company that needs to put the technology to practical use."
Jauhiainen feels that business cooperation goes to the very foundation of the impact of science and research. When that cooperation produces something that works and when the results are later made openly available, that can have a significant impact on the whole field of research. "Once the foundations are in place you can move much faster with developing applications," he says. If the development of technologies such as language identification were left to companies alone, research would not make headway because companies will rarely give others access to their development outputs. This is another reason why Jauhiainen feels it's important that cooperation is grounded in the interests of research.
Cooperation between business and universities remains rare in Finland
A recent review commissioned by FRIF indicates that industry-academia cooperation has been on a downward trend over the past ten years. Finnish universities are getting less funding than before from private companies, and less than in the EU and OECD countries on average. This means that cooperation cannot depend on industry initiatives alone. "This situation cannot be solved by money alone. We also need to set up concrete funding mechanisms that encourage long-term cooperation," Lauri Oksanen points out. FRIF is currently working to develop a new funding model alongside the Tandem Industry Academia programme. "We're listening with a keen ear to signals coming from the field and aiming to create a funding instrument that will take the impact of science to the next level."
FRIF has found that there is a special need to encourage collaboration between SMEs and universities. It has therefore started a separate review into the application of research knowledge in the SME field. Results from this work are expected during 2022.
At Polar Electro, Jyrki Schroderus believes that cooperation is easier for companies that have existing networks in academia. "Without an understanding of the other side it's difficult even to imagine what kind of cooperation is possible. Personal contacts make it easier to cross the threshold," he says. Polar's initial contact with the University of Oulu was an easy introduction because the circles are quite small in Oulu and most researchers now each other well. Schroderus believes another contributing factor is that he has a PhD himself and is familiar with the academic way of thinking.
This "academic literacy" is also reflected in Tommi Jauhiainen's experiences of successful business cooperation. The people behind Lingsoft, the company with which he is working, are academics, as are Jauhiainen's contacts in the company. Researchers, for their part, must also show an interest in the business company's needs, Jauhiainen adds: "You don't need to interfere in the business side, but it's definitely beneficial for cooperation if you try to get as clear a picture as possible of how the company will be using the research results."
Schroderus's tips for successful cooperation
A good project team is not a hierarchy – all members must be equal.
Project supervision benefits from having a dedicated contact person in the company whose role is to make sure the project runs according to plan and that the company's goals are met.
Maintain a weekly or other regular schedule for project meetings to ensure good communications within the team.