The Finnish Research Impact Foundation has announced its decision to award a total of 2.1 million euros to support 10 cutting-edge research projects that are teaming up with corporate partners to tackle major challenges. Research topics range from the treatment of corneal blindness to the development of growth substrates that could serve as alternatives to peat.
The Finnish Research Impact Foundation is allocating 2.1 million euros to support joint research projects between universities and industry partners. FRIF's fourth round of calls for Tandem Industry Academia Postdoc funding invited applications from projects aimed at achieving both academic and commercial impact together with corporate partners. Since 2019, FRIF has awarded funding worth around nine million euros to a total of 46 such projects.
Aimed at Finnish universities and research institutes, FRIF funding is intended to encourage their cooperation with the Finnish business sector. The Foundation's mission is to help bring together academic excellence with business and industry resources.
The projects funded under this year's call address several challenges with major social significance. They include research aimed at accelerating and intensifying drug development, enhancing Finnish expertise in lithium battery technology, cancelling interference in wireless communications networks, creating more effective treatments for corneal blindness and developing alternative growth substrates to peat.
The research teams behind the 10 projects receiving FRIF funding in 2023 come from the University of Helsinki, Aalto University, Tampere University, the University of Turku and the University of Eastern Finland.
The corporate partners involved in the projects contribute their R&D expertise as well as their knowledge of core issues in their field. The corporate partners in the 10 projects are Fenno-Aurum, Bittium Wireless Communications, Pulsedeon, Comptek Solutions, Planmeca, AGCO Power, Neova Group, StemSight, Bionavis and OrionPharma.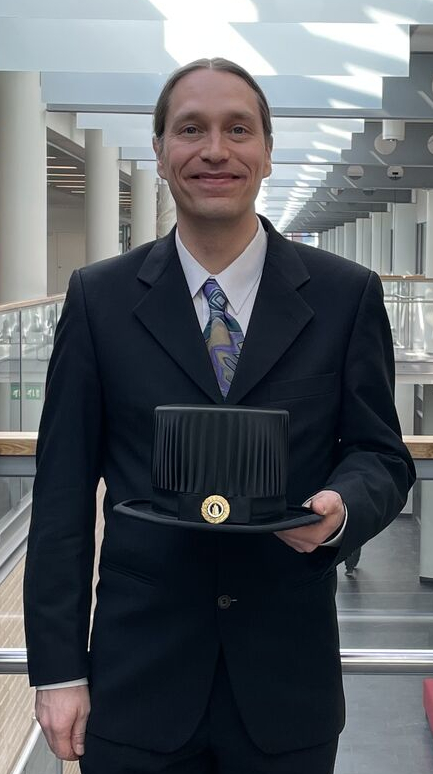 "FRIF funding can help to bridge the gap that continues to remain between basic scientific research and industrial RDI. It allows us to push the boundaries of research further than is usually the case with publicly funded basic research and in this way provides an opportunity to demonstrate the significance and practical applicability of research results to the business partner as well," says Taneli Riihonen, Professor of Electrical Engineering at Tampere University. He is principal investigator in a joint project with Bittium Wireless Communications, where the research team are working to produce new research data on methods of cancelling radio interference in wireless networks.
More information on the projects funded is available on the FRIF website at https://www.vaikuttavuussaatio.fi/en/funded-projects/.
FRIF's funding call closed on 16 April 2023 and attracted 78 applications. The FRIF Board decided to award funding to the top 10 projects that represent the highest international standard and that are expected to deliver greater impact by virtue of their collaboration with corporate partners. The projects involve precompetitive research, which will yield not only important scientific results but also enhance the competencies and competitiveness of Finnish industry.
The new funding model developed by the Finnish Research Impact Foundation allows the academic research team and the business partners to genuinely commit themselves to research-driven cooperation.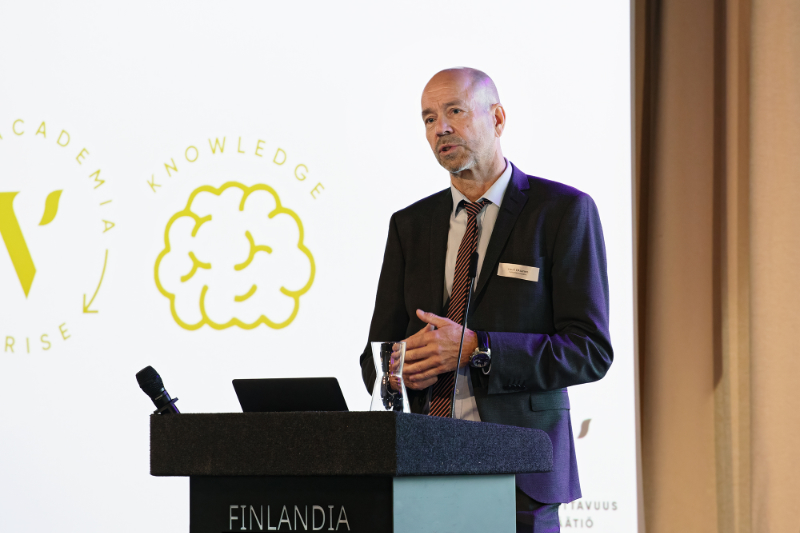 "Most research cooperation in Finland is funded from a business point of view and close to the market, but in many cases business and industry resources are also useful for academically-driven research projects, and the cooperation will help to grow the business partner's expertise," says Lauri Oksanen, Chairman of the Board of the Finnish Research Impact Foundation.
Projects funded under the Tandem Industry Academia Postdoc scheme involve an academic researcher representing a university or research institute working for 12 months with their host academic organization and another 12 months more closely with the project's industry partner.
"FRIF funding helps to bridge the gap that remains in the Finnish RDI field between academic research and innovation funding and expedites the translation of research results into solutions that benefit society," Oksanen explains.
FRIF will open a funding call for professor-level researchers on 4 September 2023, providing an opportunity for professors working at Finnish universities and research institutes to work for a full year with a business company.