Projects funded
Tandem Industry Academia (TIA) Professor (2023)
Professor Ari Väänänen's project aims to develop new approaches to mental health treatment
Project title:
Towards research-driven mental health support among employees: machine learning and short-term psychological consultations as emerging solutions in work-related healthcare

Approved funding:
198 599 €

Applicant:
Finnish Institute of Occupational Health

Industrial partner:
Terveystalo Healthcare

"Our joint project with Terveystalo is a great opportunity because they're a research-oriented company with unique data resources and a strong commitment to developing preventive occupational healthcare. Combining their extensive register sources with national register data will open up several new research paths."

Ari Väänänen, TIA professor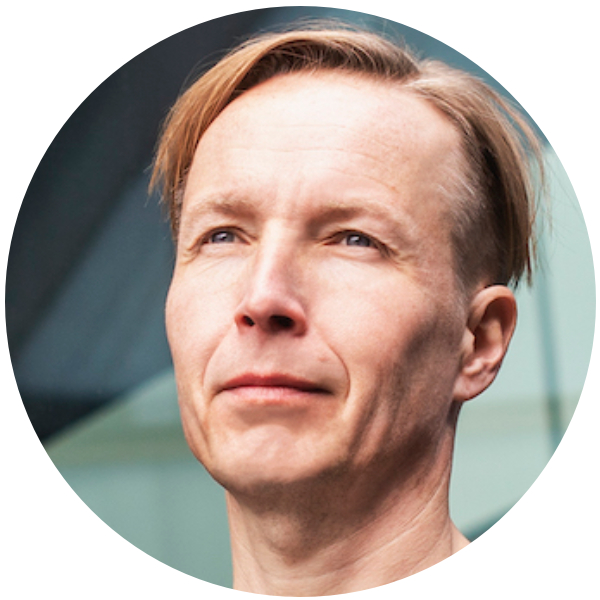 Mental health challenges are a major cause of work disability. In their joint project, Research Professor Ari Väänänen from the Finnish Institute of Occupational Health and leading private healthcare provider Terveystalo are searching for new information and new approaches to addressing mental health challenges using machine learning models and data resources. Their goals include identifying early signs of potential mental health issues and assessing the impact of psychological interventions. The project has access to a unique and internationally significant data pool which combines, for the first time ever, data from occupational health services and national register data on employment and health. The results will be used by professionals and experts in the occupational health sector to develop research-based approaches to mental health treatment. The collaboration will both produce high-quality research outcomes and provide a sound knowledge base for recommendations aimed at the business field and at political decision-makers.
---
Professor Roope Raisamo leads project to introduce sense of touch into metaverse
Project title:
Haptic augmentation in industrial metaverses

Approved funding:
169 715 €

Applicant:
Tampere University

Industrial partner:
Nokia Technologies Oy

"Nokia Technologies is a leading player in metaverse infrastructure development. The results of this collaboration will lend support to international standardization efforts."

Roope Raisamo, TIA professor


A metaverse is a set of virtual spaces where people can meet and interact without being in the same physical space. Metaverse allows people to work remotely, for instance, regardless of their physical location, thus reducing the need for travel. The aim of this joint project between professor Roope Raisamo from Tampere University and Nokia Technologies is to find ways of introducing the sense of touch into the metaverse, or to explore what scientists call "haptic augmentation". The collaboration is focused on developing coding and transmission methods for haptic information and associated technologies and on determining the needs and requirements for haptics in the context of multisensory industrial metaverses. In business environments this could pave the way to new dimensions of remote presence, remote control and remote groupwork, for instance. The results of the project will provide new knowledge about the development of metaverses not only for the partner companies involved but also for other industrial stakeholders. That knowledge will also support the development of companies operating in the metaverse and therefore have wider societal impact.

---
Professor Antti Poso to explore new methods of drug development by means of computational chemistry, machine learning and quantum computers
Project title:
Advancing drug discovery through quantum mechanical simulations via machine learning and quantum computing

Approved funding:
166 288 €

Applicant:
University of Eastern Finland

Industrial partner:
Orion

"This project will allow me both to advance my own research but also to supervise my students in such a way that their research has greater impact outside of academia as well – ultimately that we get to improve people's health."

Antti Poso, TIA professor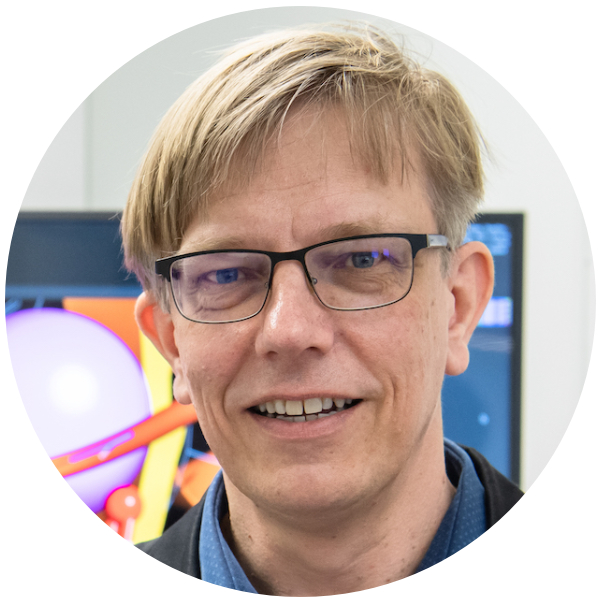 Drug development can be considered successful if it produces effective, safe and ethically responsible medical therapies. Working closely with industry is imperative to ensure that patients gain access to these new medicines. This joint project between professor Antti Poso from the University of Eastern Finland and Finnish pharmaceutical leader Orion Pharma addresses the utility and applicability of new AI and machine learning methods as well and quantum mechanics and molecular mechanics modelling methods in industrial drug discovery. The platform for the collaboration is provided by Orion's research infrastructure, but the results will also be made available to academic drug research. The project will also be working to develop computational chemistry methods for use in new quantum computers. If successful, the project may significantly improve the efficiency of drug development in both academia and industry.

---
---
Tandem Industry Academia (TIA) Postdoc (2023)
UVC radiation sensor could help control forest fires
Project title:
Solar-blind UV-C radiation sensors

Approved funding:
224 608 €

Applicant:
Aalto University

Industrial partner:
Fenno-Aurum

"Working closely with a business partner helps us researchers better understand the end user's requirements, which means we can also focus on commercially relevant parameters in our research."

Hele Savin, principal investigator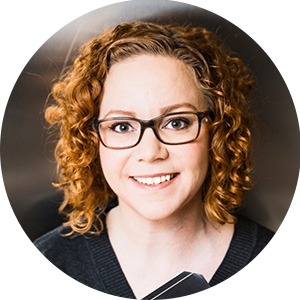 This joint project between Aalto University and Fenno Aurum involves the development of highly sensitive sensors for detecting UV-C radiation. One important application for such sensors would be in forecasting forest fires, as they could detect the UV-C rays of nascent forest fires before they begin to spread out of control. The wavelength range in question (100–280 nm) is very difficult to measure with traditional semiconductor-based detectors, as the signal is often drowned out by solar UV-A and UV-B radiation. The project will aim to use a material that is completely transparent to UV-A and UV-B rays but effectively absorbs and collects every UV-C photon. Such highly sensitive sensors would have application not only in forestry but also healthcare, space technology, and agriculture.
---
Improved wireless connectivity requires more effective radio interference cancellation
Project title:
Radio Interference Cancellation for Enhanced Wireless Connectivity and Security

Approved funding:
195 000 €

Applicant:
Tampere University

Industrial partner:
Bittium Wireless Communications

"Many other funding programmes require substantial funding from the business partner, which means investing in university research, yet this is not a straightforward subcontracting arrangement for them. FRIF funding helps to bridge the gap that remains between basic scientific research and industrial RDI."

Taneli Riihonen, principal investigator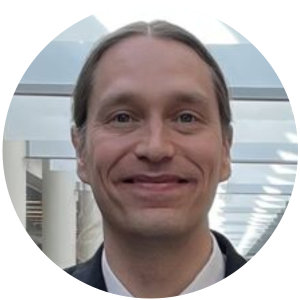 All types of wireless network suffer from radio interference, which happens when a signal from one radio improperly connects to a second radio receiver and therefore interferes with reception of a signal from a third radio. This happens not only in mobile phone networks but also between wireless field radios stationed in the same location in military messaging systems. In this project Tampere University and Bittium will be pooling their expertise to address radio interference problems by developing signal processing methods for radio receivers. The partnership will produce new knowledge on methods of cancelling radio interference for both scientific and industrial use and verify the applicability of these methods in commercial products. The data from the research will provide a foundation for the development of improved wireless radio devices and pave the way to better wireless connectivity in both civilian/commercial and military domains.
---
Next-generation lithium batteries are safer and store more energy
Project title:
Innovative Approaches for Enhancing Lithium Negative Electrode Stability in Solid-State Batteries

Approved funding:
215 415 €

Applicant:
Aalto University

Industrial partner:
Pulsedeon Oy

"FRIF funding is well suited to strengthening industry-academia cooperation and at the same time allows us to focus on doing research."

Tanja Kallio, principal investigator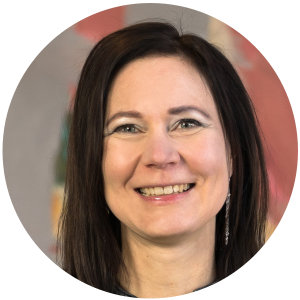 This joint project between Aalto University and Pulsedeon involves the development of next-generation lithium batteries and related manufacturing technology. The aim is to improve the safety and energy storage capacity of lithium batteries and ultimately to develop a new method for manufacturing metallic lithium negative electrodes. The project will benefit the scientific community by providing new knowledge and understanding about coating metallic lithium, while the battery technology industry will gain access to a new and enhanced coating method. There are numerous applications for safer lithium batteries with high energy storage capacity, from smartphones to electric vehicles. The expertise and know-how created in the project could see Finland turn into a forerunner in next-generation battery manufacturing technology.


---
Semiconductor materials development can impact the entire value chain in the semiconductor industry
Project title:
Boosting the efficiency of semiconductor devices with atomistic interface control

Approved funding:
170 638 €

Applicant:
University of Turku

Industrial partner:
Comptek Solutions

"Sometimes it's necessary to take very narrow focus on one single aspect of technology in order to improve it and boost its performance across the entire value chain. Here, TIA funding provides a valuable funding mechanism for 1-on-1 collaborations that can lead to considerable advances at shorter time-scales."

Milica Todorovic, principal investigator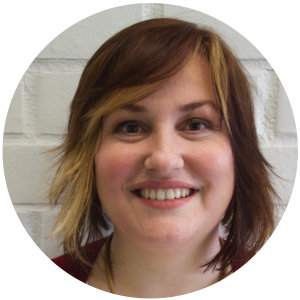 Semiconductor wafers are widely used in optoelectronics (e.g. LED TVs), solar cells and computer technology, all of which are fast-growing industries. Advances in semiconductor materials and devices can therefore significantly impact the entire value chain in the semiconductor industry. In this project, researchers from the University of Turku will be closely analysing the surfaces and interfaces inside semiconductor structures produced by Comptek Solutions. A better understanding of the internal microstructure of semiconductor materials will allow the project's business partner to adapt and apply these materials to different technologies and increase their offering and revenue. This collaboration will open new research avenues for the academic community and strengthen Finland's competitive position in the global semiconductor market.


---
Advances in cone beam imaging contribute to improved diagnostics and new imaging innovations
Project title:
Deep learning-based image reconstruction for low-dose cone beam computed tomography

Approved funding:
170 463 €

Applicant:
University of Eastern Finland

Industrial partner:
Planmeca Oy


"At the CoE in Inverse Problems we have long been engaged in basic research related to mathematical CT modelling and computation methods. Funding from the Finnish Research Impact Foundation gives us an excellent opportunity to translate the knowledge we've accumulated into practical applications together with an industrial partner."

Ville Kolehmainen, principal investigator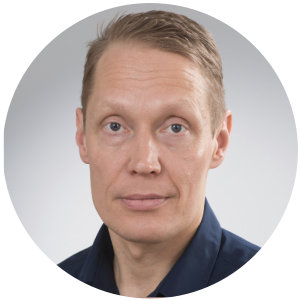 Cone beam computed tomography (CBCT), or cone beam imaging, is an X-ray technique developed for examination of the facial area, especially dentition and the jaw. This joint project between the University of Eastern Finland and Planmeca makes use of modern inverse mathematics and deep learning to develop CBCT technology. The project will improve the accuracy of cone beam imaging, and the mathematical methods developed will also be applicable to other imaging methods, such as magnetic resonance imaging and PET imaging. Advances in cone beam imaging will lead not only to new commercial imaging innovations but also to improvements in medical diagnostics. The benefits for the patient will include reduced radiation stress, faster imaging and new imaging opportunities.


---
Lower-emission internal combustion engine machines require a comprehensive understanding of aerosol emissions from machinery and fuels
Project title:
Towards understanding of the effects of electrification on primary and secondary aerosol emissions from machinery: e-fuels and hybrid powertrains (EPSA)

Approved funding:
212 108 €

Applicant:
Tampereen yliopisto

Industrial partner:
AGCO Power


"This funding is ideal for a collaboration between a university and a business company where the research question is important to both partners and where the expertise of both is needed to find a solution."

Topi Rönkkö, principal investigator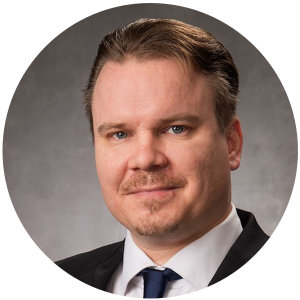 Emissions legislation is continuing to tighten around the world and manufacturers of machinery using internal combustion engines are under pressure to develop lower-emission solutions for their products. This collaboration between Tampere University and AGCO Power is focused on studying the total aerosol emissions of mobile machinery such as tractors and combines. The team's aim is to understand how the engines in this machinery and the fuels they use affect their atmospheric emissions. This will generate completely new knowledge for future fuel and hybrid engine research as well as for the machinery and vehicle industry.


---
Other growth substrates can replicate the growth conditions achieved with peat
Project title:
Harnessing peat microbiome for safe and efficient crop production

Approved funding:
175 638 €

Applicant:
University of Helsinki

Industrial partner:
Neova Group


"I applied for this funding because it allowed me to enter in a partnership with a Finnish company and provided the opportunity to combine high-level academic research with commercial microbiological applications."

Ville-Petri Friman, principal investigator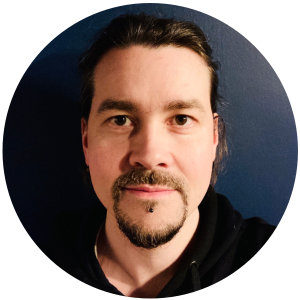 Peat has long been the dominant growth substrate in horticulture, but its use has declined in recent years because of its adverse environmental footprint. In this project, researchers from the University of Helsinki will be joining forces with Neova Group to produce new insights into how the benefits of peat can be transferred to other, alternative growth substrates. The focus will be on peat microbes. The project will explore the interactions of plants and microbes and create entirely new knowledge about the characteristics of peat microbe communities, which will widely benefit the scientific community. At the same time, the project will develop peat microbial biostimulants to improve growing conditions and inhibit the growth of pathogen microbes. The addition of these biostimulants to alternative growth substrates will create peat-like growing conditions. The commercial applications flowing from the research will benefit not only the business partner but also the horticultural and plant production sector more widely, as well as help improve global food security.


---
Stem cell research may lead to new treatments for corneal blindness
Project title:
Building a strong scientific foundation to cure blindness with stem cells

Approved funding:
272 551 €

Applicant:
Tampere University

Industrial partner:
StemSight


"The project will facilitate R&D efforts at the industry-academia interface, which is absolutely crucial to stem cell based treatments that require long-term development and investment."

Heli Skottman, principal investigator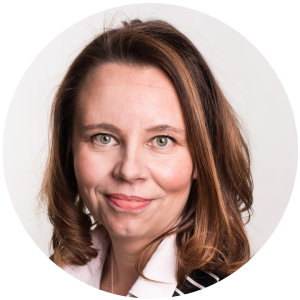 Corneal blindness is a global problem that causes substantial costs to society and significantly reduces patients' quality of life. Often the only treatment available is corneal transplantation, but there is a persistent global shortage of transplants. In this project, researchers from Tampere University will be working closely with StemSight to refine a new innovative method developed at Tampere University, which can be used to produce corneal endothelial cells from highly multipotent stem cells. It is anticipated that in the future, these endothelial cells produced from stem cells can be transplanted to patients with dysfunctional corneal endothelial cells, opening up a treatment for corneal blindness without the need for transplants from deceased donors. At the same time, this work will provide a major boost to training as well as business development in Finland.


---
Better understanding of nanomedicines can speed up drug development, help eliminate waste and prevent costly failures
Project title:
Real-time label-free cell analysis platform for drug discovery and development

Approved funding:
228 164 €

Applicant:
University of Helsinki

Industrial partner:
Bionavis


"We've long wanted to do these kinds of measurements and study the interactions between drugs and drug transporters that cannot be studied with the life science tools currently available. When we made contact with our business partner and introduced these ideas, they were excited about working in a joint project and realized that the improvements we proposed would open up completely new markets for them in the drug development field. Another inspiring aspect about the funding was that the researcher gets to work in the company itself, which will promote their career and improve their employment prospects."

Tapani Viitala, principal investigator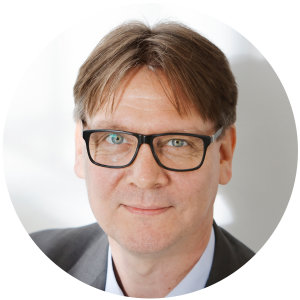 Nanomedicines are a growing area of pharmaceuticals that offer targeted and tailored diagnostic and treatment methods. However, the ability of nanopharmaceuticals to deliver drugs to cells still needs improvement because drugs are effectively removed from the human body and it is difficult with current methods to analyse their interaction with cells. The analytical platforms developed in this project will enable a better understanding of the properties of nanomedicines, the way they work and their efficacy. In their joint project, the University of Helsinki and Bionavis will be working to develop a cell-based measurement and analysis platform in order to gain a more in-depth understanding of the properties of drugs and drug transporters and speed up drug development. These so-called label-free analysis platforms will enable non-invasive, real-time and comprehensive analysis of cell behaviour in conditions similar to those in the human body. Ultimately, the project will deliver more efficient and safer drug development, contributing to save costs, waste, unnecessary animal testing and preventing costly development failures.


---
Challenges with immunotherapy eligibility can be resolved by studying immune cells
Project title:
Modulation of T-cell responses in cancer

Approved funding:
224 639 €

Applicant:
University of Turku

Industrial partner:
Orion Pharma


"This project excellently fits in with the FRIF funding model because it allows us to combine the complementary strengths and competencies of my research team and our business partner."

Riitta Lahesmaa, principal investigator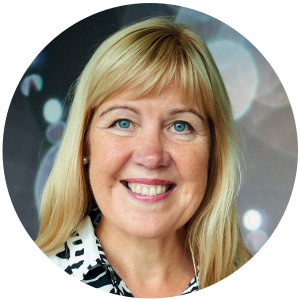 Immunotherapy is a form of treatment that uses the cells of the immune system to combat diseases. It has revolutionized the treatment of cancer and is now used for treating an increasing number of different types of cancer. In many cancers, however, immunotherapy does not elicit the desired response. Researchers from the University of Turku have joined forces with Orion Pharma to solve this challenge. Cancer cells have the ability to create an environment that paralyzes immune cells, or so-called T-cells. The project will produce information on mechanisms that regulate the function of T-cells in cancer tissue. The project team will be looking for new ways to modify T-cell responses and identify patients who may benefit from immunotherapy. New research data on T-cells will benefit both academic research, the pharmaceuticals industry and cancer patients. The project will also lay the ground for longer-term cooperation between academic and industry researchers.


---
Tandem Industry Academia (TIA) Professor (2022)
Professor Tero Soukka's project aims at developing new manufacturing method for biotechnical products
Project title:
Reinventing biotechnical manufacturing – from batch to continuous

Approved funding:
152 500 €

Applicant:
University of Turku

Industrial partner:
Radiometer Turku Oy


"In this project the need for research stems from the business company – we didn't have to invent that need. Our partner business is faced with growing demand for its product and therefore with a challenge: it needs to figure out how to satisfy that demand and at the same time to maintain its high standards of product quality and improve price competitiveness. All this presents us with an intriguing but exceptionally demanding research challenge."


The project researchers will be working closely with Radiometer Turku to develop new solutions for the continuous manufacturing of complex biotechnical products such as in vitro diagnostic tests. In vitro tests are widely used in hospital emergency rooms, for instance, where immediate patient diagnosis is critical. Nowadays these health technology tests are produced in multi-step batch processes, which involve long manufacturing lead times.

This project will explore what methods or technologies are needed to drive the shift from batch production to continuous manufacturing where a single test is moved through each step of the manufacturing process in one go. Continuous flow reduces the lead time to final product, increases production capacity, reduces waste, lowers production costs and provides more uniform product quality. The results from the project will benefit developers of in vitro health technologies and will also have broader application in the biotechnology field.

---
Professor Ulla Lassi's project aims to develop new materials for the battery chemicals industry
Project title:
Development of Industrially Relevant Cathode Active Materials for Sodium-Ion Batteries (CAM4SIB)

Approved funding:
153 547 €

Applicant:
University of Oulu

Industrial partner:
Umicore Finland

"This joint project will give added meaning to my academic research and to the expertise that our research team has accumulated over the years. We'll be very much in the frontline of putting research results to practical use in an industrial business context."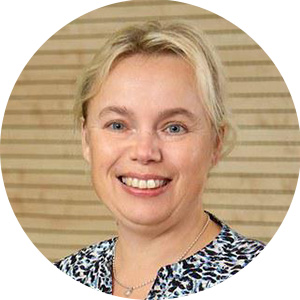 This collaboration with Umicore Finland is aimed at developing sodium-ion batteries, an alternative to lithium-ion batteries in certain circumstances and applications such as wind turbines. Substitutes for lithium-ion batteries could provide an answer to the industry's crippling raw materials shortage, paving the way to the production of industrially relevant, affordable and safe materials with sufficient electrochemical performance and a sufficiently long charging cycle.

Sodium-ion batteries can be used in applications where space is not critical and where there are no mobility requirements. The results will first and foremost benefit the battery chemicals industry and other operators connected to the battery value chain in Finland. In the long term the project will also open up new opportunities for industrial investment in Finland.

---
Professor Anne Juppo's project aims to research innovative technologies for the oral delivery of protein and peptide pharmaceuticals
Project title:
Development of novel medical devices for oral administration of protein and peptide pharmaceuticals

Approved funding:
152 033 €

Applicant:
University of Helsinki

Industrial partner:
Bayer Corporation

"This is a very topical research subject that requires unique expertise in medical technologies that is scarce both in industry and especially in academia. Our project combines my own team's research into the stability of therapeutic proteins and research into the operation of medical devices."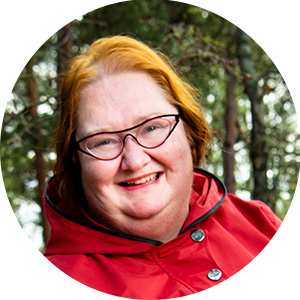 This aim of this project is to develop novel innovative technologies for the oral administration of therapeutic proteins and peptides in collaboration with Bayer Pharmaceuticals. These needle-free technologies not only make the patient's life easier but also reduce healthcare costs. The main focus of the collaboration will be to address the challenges of peptide and protein medication. Proteins are liable to chemical modification and easily break down in the human digestive environment.

The project will aim to find out how proteins and peptides can be passed through the digestive system without altering their chemical composition. The results have the potential to revolutionize the development of protein therapies and to create a novel technology with wide-ranging application in the pharmaceuticals industry.

---
Professor Hele Savin's project aims at developing new characterization methods for silicon wafers to meet the needs of the semiconductor industry
Project title:
Contactless characterization of silicon wafers

Approved funding:
149 075 €

Applicant:
Aalto University

Industrial partner:
Okmetic Oyj

"My goal is to help resolve major social challenges as quickly as possible, and the best way to do that is to work closely with a major semiconductor company. These companies have the clearest picture and understanding of existing bottlenecks in the industry today. Without these insights that come from the business side, it would be difficult to know how the tools I have developed in the project can best serve the needs of an industry that is struggling with a global shortage of microchips."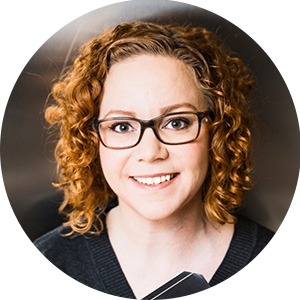 This project is aimed at developing new characterization methods to support the growth of silicon wafers used in the semiconductor industry. A joint undertaking with Finnish silicon wafer makers Okmetic, the project expects to deliver new methods for the characterization of production wafers and to make redundant the need for separate monitor wafers.

The main focus will be on the characterization of electrical parameters such as wafer resistivity. The results of the project will benefit not only the partner business but the Finnish semiconductor industry more widely. Ultimately the aim is to develop a new tool that can help the science community achieve breakthroughs that extend beyond the semiconductor industry.

---
Professor Clare Strachan's project sheds new light on the surface structures of pharmaceuticals
Project title:
Enlightening surfaces of pharmaceuticals and their impact on product performance and patient safety (SurfacePharma)

Approved funding:
156 594 €

Applicant:
University of Helsinki

Industrial partner:
Orion Corporation Oy

"My research area is pharmaceutical spectroscopy, which shares key research and development goals with pharmaceutical companies. I and my research team can offer new solutions to the challenges surfacing in the pharmaceuticals industry, particularly with regard to the development of drug dosage forms. This benefits not only industry but also patients and society more widely. I'm expecting that the time I spend with Orion Pharma will add to my understanding of industrial drug development processes, which supports the efforts of my research team and also benefits our project partners."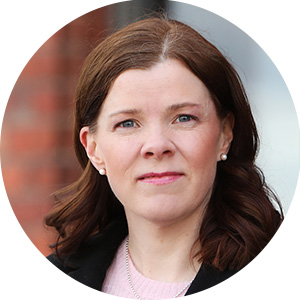 This joint project with the Finnish pharmaceutical company Orion addresses a knowledge gap regarding the surface structures of pharmaceuticals in drug development. These surface structures determine how well the drug is dissolved and absorbed into circulation. Indeed, solubility is an ongoing interest and challenge in the pharmaceutical industry, and there is an urgent need to better understand the surface structures of pharmaceuticals.

This project will make use of new, cutting-edge spectroscopic methods and imaging technologies that will help improve the surface structures of drug particles under development. An improved understanding of the surface structures of pharmaceuticals will contribute to improving the therapeutic effectiveness of drugs, reduce the number of drug development failures and strengthen patient safety.

---
Professor Jari Hyväluoma's project explores the effects of organic soil improvement materials on the structure of arable soils
Project title:
Impacts of fibre-based organic amendments on soil structure and functions

Approved funding:
136 380 €

Applicant:
Natural Resources Institute Finland

Industrial partner:
Soilfood Oy

"Partnering with business and industry is a logical and natural choice in my line of applied research – indeed, the distinction between applied and basic research often seems rather artificial in this field. The questions addressed in this project have surfaced in my discussions with the partner industry, but they are also relevant from a basic research point of view."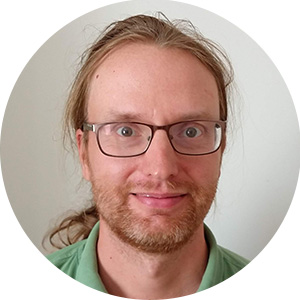 Conducted in collaboration with the Finnish company Soilfood, this project investigates how soil improvement materials produced from side streams of the pulp and paper industry impact on the structure of arable soils. The research is based on 3D imaging, image analysis and image-based pore-scale flow simulations, which are used to quantify the structural changes seen in soil.

The depletion of soil organic matter is a global problem that has also been observed in Finnish arable soils. In addition to its climatic impacts, this trend is also having an adverse effect on soil fertility. The results of the project will benefit not only stakeholders in the agricultural sector, but also support efforts to improve soil carbon retention, reduce the burden of agriculture on waterways and improve crop yields from available arable land.

---
Tandem Industry Academia (2022)
Better quality control for 3D-printing
Project title:
AI-assisted 3D-printing for Zero Defect and Zero Waste Manufacturing (AIM-Zero)

Approved funding:
247 123 €

Applicant:
Aalto University

Industrial partner:
Electro Optical Systems Finland

"The project can eliminate defects and significantly decrease costs, lead-time, and waste." Mika Salmi, principal investigator of the project, Aalto University.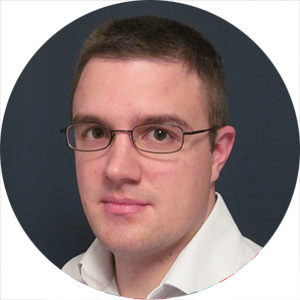 Additive manufacturing (3D printing) is evolving into a disruptive general-purpose technology because it increases efficiency and quality in product manufacturing. However, its widespread adoption is hindered by question marks over its ability to meet rigid quality standards. This collaborative AIM-Zero project between Aalto University and EOS Finland Oy is aimed at developing a novel procedure to create a general-purpose quality control system. Traditionally, product quality is controlled after the product has been manufactured, but the technology developed here will allow for quality control and enhancement during the course of the production process. It deploys artificial intelligence (AI) to detect and compensate defective regions layer by layer using in situ process monitoring sensors.
---

More effective drugs for ocular diseases
Project title:
Platform for targeted drug delivery to the ocular tissues

Approved funding:
174 398 €

Applicant:
University of Eastern Finland

Industrial partner:
Bayer

"The technology for targeted ocular delivery of drugs does not yet exist, but this project aims to create such technology" Arto Urtti, principal investigator of the project, University of Eastern Finland.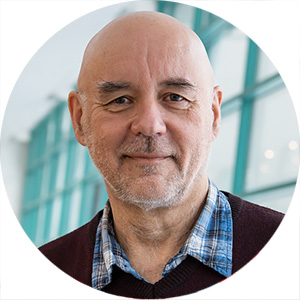 Ocular diseases have a huge impact on patients' lives and their treatment is a major financial burden for society. Unfortunately, there are no effective drug treatments for most eye diseases. Poor drug delivery to the retina is a major bottleneck in ocular drug development. In this project, researchers from the University of Eastern Finland are teaming up with the pharmaceutical company Bayer to create a technology for targeted ocular delivery of drugs. The technology is based on the use of targeting compounds and nanotechnology. The drug will be inserted into the nanoparticles, and the compounds on the surfaces of drug-containing nanoparticles will direct the drug into the cells of the retina. This will allow the homing of the drug to the target site, thereby improving drug efficacy and safety. The technology will facilitate the development of effective and safe ocular drugs for unmet medical needs in ophthalmology. It will primarily benefit healthcare providers, the pharmaceutical industry as well as patients suffering from ocular diseases.
---
Fully bio-based packaging materials help decrease dependency on plastics
Project title:
Film formation mechanism of bio-colloids for sustainable coating solutions (FilmCO)

Approved funding:
190 700 €

Applicant:
Aalto University

Industrial partner:
Kemira

"Tandem Industry Academia funding is a unique possibility to work closely with a company towards a joint goal and on equal terms. Such collaboration allows us to deepen the connections between Aalto University and our industrial partner, Kemira. I also think it is an excellent chance for the postdoctoral researcher to gain a better understanding of how research work is conducted in a company and to expand their career and research opportunities." Monika Österberg, principal investigator of the project, Aalto University.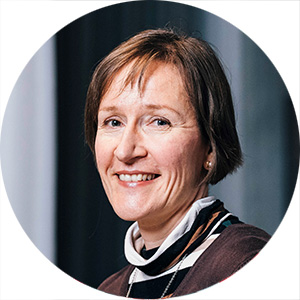 The demand for fully bio-based packaging materials is continuing to grow as companies worldwide are seeking to decrease their dependency on fossil-based plastics. The use of fully bio-based materials is hampered by their poor barrier properties – meaning their capability to endure moisture, water vapour and oxygen. Whilst there are theories for film formation in synthetic polymers, biopolymers do not follow the same rules. This unique tandem project between Aalto University and Kemira is aimed at monitoring the actual film formation in bioploymers. This toolbox is expected to be very helpful in developing new sustainable bio-based coating solutions in the packaging industry. Also, the development of fully bio-based packaging products will have positive impacts in both the forest and chemical industries, which constitute a significant part of the Finnish economy.
---
A tool to predict the efficiency of cancer immunotherapies
Project title:
Solid-IO: Patient-relevant microfluidic platform for immuno-oncology drug testing

Approved funding:
275 762 €

Applicant:
University of Helsinki

Industrial partner:
Finnadvance

"In addition to novel scientific basic research, we want to change the world and first and foremost, help cancer patients. This grant from the Finnish Research Impact Foundation offers us a means to further develop our ideas and combine different fields of research with an industrial partner." Heidi Haikala, principal investigator of the project, University of Helsinki.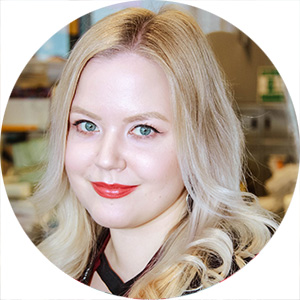 Cancer immunotherapies encourage the patient's own immune system to fight cancer. They have been life-changing and even helped to cure some patients, yet it's still unclear why only a fraction of patients respond to immunotherapies. Thus it is difficult for doctors to know whether or not to prescribe these expensive treatments. In this collaboration, scientists from the University of Helsinki, Helsinki University Hospital and Finnadvance are pooling their efforts to solve the problem surrounding the predictability of immunotherapy response. They will be working to create a microfluidic tumour-on-a-chip and model human antitumour immunity. The platform combines the patient's own cancer and immune cells and could help to functionally predict the patient's immunotherapy response in the future. The aim of this study is to create a tool that would help doctors to prescribe the right treatment, increase the number of patients benefiting from cancer immunotherapies, and to enhance the cost efficiency of cancer care in Finland and beyond.
---
An interface that receives commands from the patient's brain activity could transfrom the treatment of neurological diseases
Project title:
Brain–Computer Interface for Automated EEG-guided Brain Stimulation

Approved funding:
210 703 €

Applicant:
Aalto University

Industrial partner:
Bittium Biosignals


"The impact of this collaboration can be enormous because we will make it possible for people to use their own brain activity to control the function of therapeutic devices. We aim to apply the research outcome to patients with motor and mental disorders." Pantelis Lioumis, principal investigator of the project, Aalto University.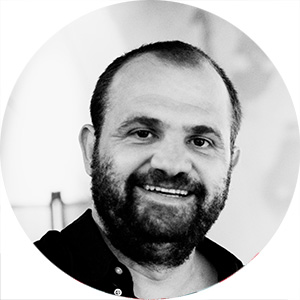 There is an urgent need for advanced methods for studying and treating motor disabilities, which affect over 60 million people in Europe alone and result in annual costs of 400 million euros. Better methods for examination, diagnosis and treatment are desperately needed. This collaboration between Aalto University and Bittium Biosignals is aimed at developing a brain–computer interface that uses the patients' intentions to move their limbs and translates those intentions into commands to guide a multi-locus neuromodulation device. This interface could personalise motor rehabilitation by improved targeting accuracy and timing via electronic control of the brain stimulator, automated robotic placement and artifact-free, real-time electroencephalography readings. The envisioned new product would enable Bittium to enter the BCI and rehabilitation technology businesses, with numerous other future clinical and scientific applications.
---
Completely new information about tiny atmospheric aerosols
Project title:
Resolving atmospheric ultrafine particle phase constituents with Karsa electrospray MION (ReMION)

Approved funding:
172 904 €

Applicant:
Institute for Atmospheric and Earth System Research (University of Helsinki)

Industrial partner:
Karsa

"Never before has it been possible to measure the chemical composition of such small aerosol particles that we are focused on." Mikko Sipilä, principal investigator of the project, University of Helsinki.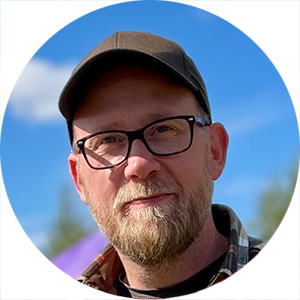 Aerosol particles play a significant role in air quality and atmosphere. They are also used when identifying dangerous substances or developing clean-air technologies. However, it is difficult to evaluate the chemical composition of small aerosol particles with high accuracy because the technology is not available. This collaboration between the University of Helsinki and Karsa Oy aims to change this situation and create the technology that is needed to measure the chemical composition of sub-100 nm aerosol particles. The result will be an electrospray-based thermal desorption chemical ionisation mass spectrometer. This project has high potential to advance research on atmospheric aerosols, and it can also produce business opportunities for several industrial applications.
---
A new circular bioeconomy concept to minimise the environmental footprint of greenhouse agriculture
Project title:
Integration of greenhouse farming and microalgae bioproduction for a sustainable circular agriculture approach (AgriAlga)

Approved funding:
214 326 €

Applicant:
University of Turku

Industrial partner:
Oksasen Puutarha


"This funding tool gives academic researchers an excellent opportunity to interact with industrial partners and develop a truly innovative joint application. It is particularly suitable for postdocs who are interested in transferring academic knowledge to industry and developing their entrepreneurship skills." Yagut Allahverdiyeva-Rinne, principal investigator of the project, University of Turku.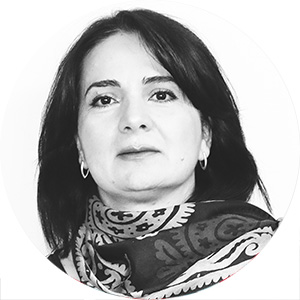 In Finland, horticulture in greenhouses is an important part of agriculture and ensures the year-round availability of fresh crops. To enhance crop yield and quality, extra nutrients e.g. phosphorous and nitrogen) are added to irrigation water. Afterwards, this water is discharged and the high nutrient levels add to the eutrophication of the Baltic Sea. Microalgae can utilise these nutrients from greenhouse drainage water for growth, which simultaneously results in clean water. This joint project between the University of Turku and Oksasen Puutarha strives to create high-value microalgal biomass in a novel agricultural-algal circular bioeconomy concept. The obtained biomass will be valorised as biofertilizer. This will provide a closed nutrient loop and decrease the environmental footprint of greenhouses, reduce the use of artificial fertilizers, and help to recycle waste streams.
---
Finding solutions for privacy and energy consumption issues in distributed machine learning
Project title:
WirelESS Network IntelligENCE at the Edge (ESSENCE)

Approved funding:
176 900 €

Applicant:
University of Oulu

Industrial partner:
Nokia Bell-Labs


"Key to our vision is a novel framework for the co-design of ML and wireless networks to enhance the reliability, latency and energy footprint of ML training and inference", says Mehdi Bennis, principal investigator of the project, University of Oulu.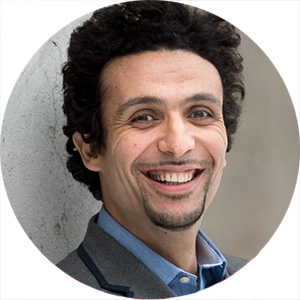 Machine learning has great potential for fast information transfer and processing across industries. However, when machine learning is trained at several different locations at the same time, for example hospitals, questions about privacy, latency, energy consumption and accuracy come to play a central role. The so-called edge ML and fifth generation of wireless communication systems (5G), and beyond, are key enablers of widely distributed machine learning processes. The goal of this collaboration between the University of Oulu and Nokia Bell-Labs is to lay the foundations for this nascent field of research. The project is aimed at developing the theoretical and algorithmic principles of distributed, communication-efficient, reliable, low-latency and scalable edge ML. The potential applications of this technology lie in several fields ranging from healthcare to retail and agriculture.
---
Tandem Industry Academia (2021)
Towards improved weather forecasting
Project title: Harnessing ceilometer network for operational aerosol type and cloud/precipitation phase classification to enhance forecasting

Approved funding: 194 715 €

Applicant: Finnish Meteorological Institute

Industrial partner: Vaisala

"The project, its results and outcomes will benefit the business partner, the academic world and society as a whole," says principal investigator Mika Komppula.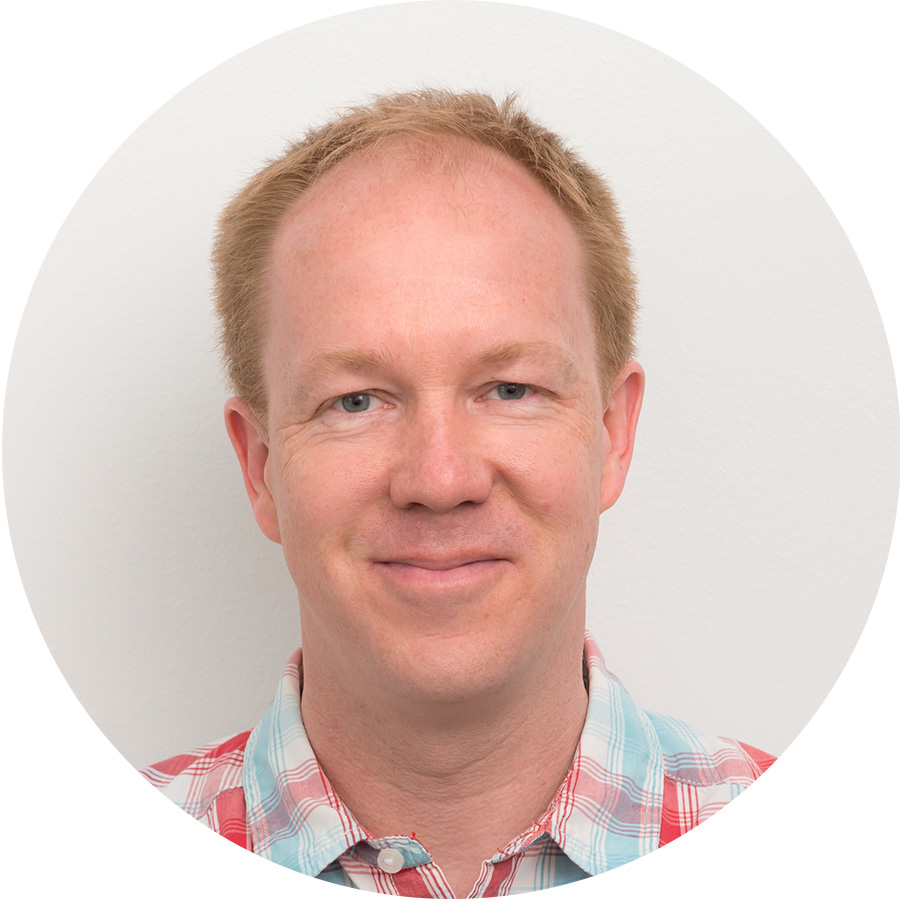 Monitoring the composition of atmospheric particles and the phase of clouds and precipitation is an integral part of preparing for exceptional weather and air quality problems. To improve these monitoring capacities the Finnish Meteorological Institute and Vaisala have joined forces to develop a new CL61 ceilometer or cloud height indicator and to develop new algorithms to ensure the new instrument and the global measurement network can be put to the best possible use in the characterization of atmospheric aerosols and clouds. This will further improve the forecasting and observation of hazardous weather conditions, for example. The data collected will be visualized in real time, giving meteorologists up-to-date information on atmospheric conditions.


---
Closer insights into how forests can curb climate change
Project title: Decision making system for the future reforestation plans on a global scale

Approved funding: 172 028 €

Applicant: University of Helsinki

Industrial partner: Satellio Company

"This is a groundbreaking project: our aim is to provide a more solid foundation for informed decision-making on reforestation by exploring the climate effects of forests. If we're successful, we will also gain more knowledge about climate change and bolster Finnish industry," says researcher Sara Alibakhshi.


Climate change is continuing to accelerate and greenhouse gas emissions are reaching alarming levels. Forests play a crucial role in curbing climate change, but there is also research evidence which suggests that forests have a warming effect. The properties of both trees and the environment impact upon the way that forests interact with the climate.

In a project led by professor Petri Pellikka researchers from the University of Helsinki have joined forces with Satellio Company and are using the tools of machine learning to produce more accurate information about forests with a view to supporting more informed decision-making. The project is also working to develop software that will allow ordinary people to understand what kind of trees should be planted in what kind of areas so that forests can have a cooling effect on the climate.

---
Machine learning to boost pharmaceuticals production
Project title: Optimizing synthesis of pharmaceuticals by machine learning

Approved funding: 222 000 €

Applicant: University of Helsinki

Industrial partner: Orion Corporation, Orion Pharma

"FRIF funding means we can proceed with our research which has definite impact potential. In a best case scenario the funding scheme can also pave the way to wider cooperation," says principal investigator Jari Yli-Kauhaluoma.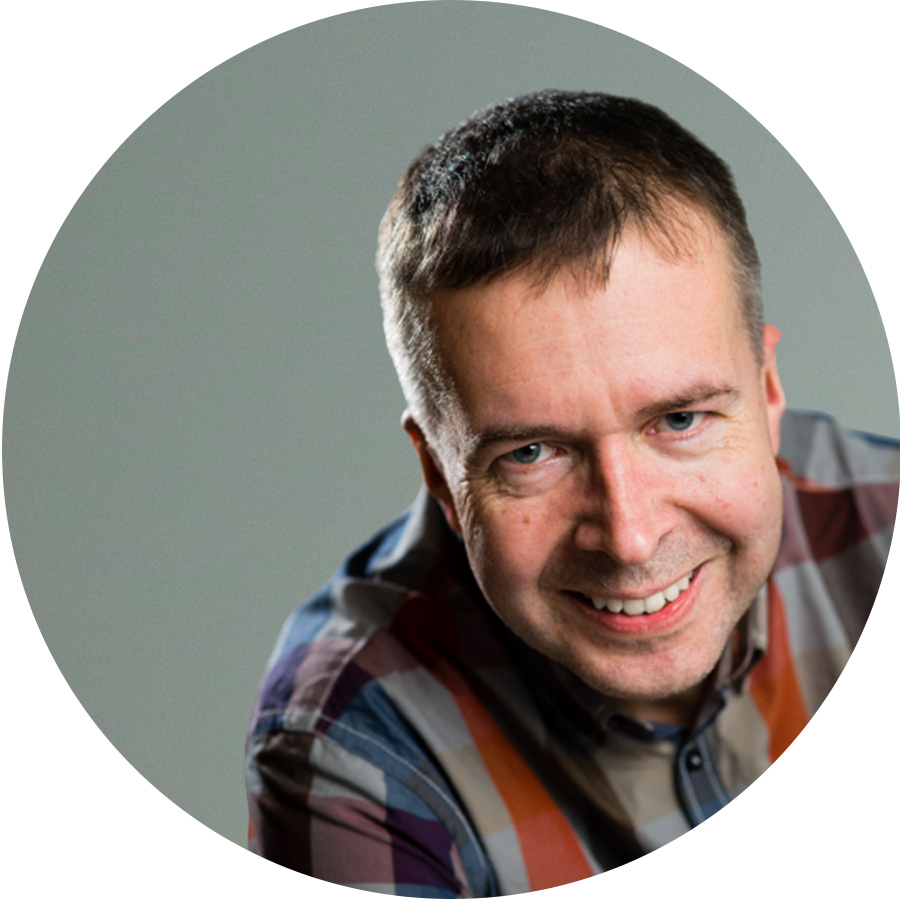 What happens when synthetic organic chemistry, medicinal chemistry, catalysis research and machine learning are brought together? This question will be answered by a joint project where University of Helsinki researchers are working with Orion Pharma research teams to combine these different areas to meet the needs of the pharmaceuticals industry. The aim of this pioneering project is to make use of machine learning and the latest advances in chemistry to optimize the process of pharmaceuticals synthesis and to identify improved synthetic routes to drugs.

Professor Jari Yli-Kauhaluoma has assembled an experienced team of five leading industrial and academic researchers. The project will also lay the foundation for the training of the next generation of chemists, ensuring that they are familiar with the latest methods of machine learning and chemical synthesis. The new technologies are integrated into the curriculum as skills and competencies evolve.



---
Contaminant-repellent coatings can meet the needs of many branchesc
Project title: Surfaces that stay clean in challenging conditions: the case of a medical application and beyond (CLEAN)

Approved funding: 198 722 €

Applicant: Aalto University

Industrial partner: GE Healthcare Finland Oy (GE Healthcare)

"Nature has ingenious ways of keeping surfaces clean, from mud-repellent lotus flower leaves to dew-repellent butterfly wings. Our aim is to develop a completely novel type of repellent surface coating that has application not only in the field of medicine but more widely," says principal investigator Robin Ras.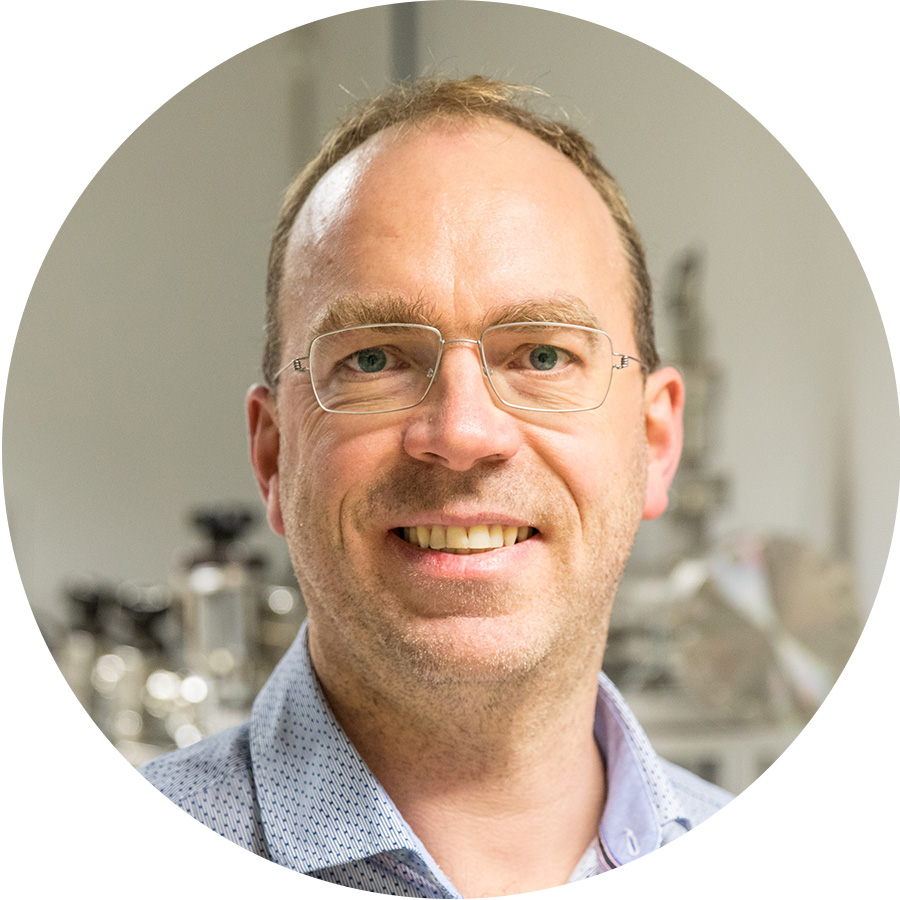 Just about every surface material is liable to become contaminated, especially in challenging conditions. Dirt and other contaminants adversely affect the technical performance and uses of surface coatings, for instance in medical equipment, sensors and cameras. In this project researchers from Aalto University are working closely with GE Healthcare to develop a new kind of super-repellent coating for medical applications. The researchers drew their inspiration for the project from nature.



---
Artificial intelligence to boost quality and efficiency in the sawmill industry
Project title: Artificial intelligence for timber industry: virtual sawing via multi-modal domain translation (TimberAI)

Approved funding: 185 956 €

Applicant: Lappeenranta-Lahti University of Technology LUT

Industrial partner: Finnos Oy

"The new methods will open up new opportunities not only to current developers of measurement equipment and process control solutions to the sawmill industry, but also to new start-ups," says principal investigator Tuomas Eerola.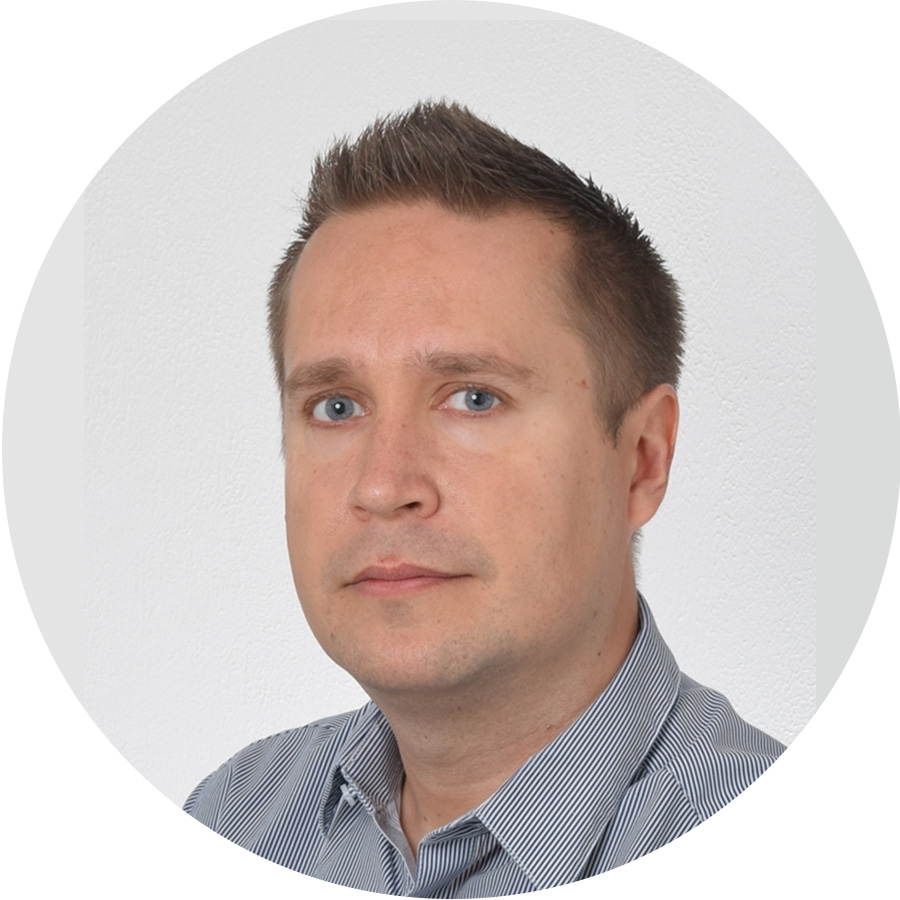 Artificial intelligence has a role to play even in the sawmill industry. A joint project
undertaken by the Lappeenranta-Lahti University of Technology (LUT) and Finnoss Oy will be making use of AI methods that can accurately predict the output from cutting logs of certain dimensions in a certain way. This information will make it possible to optimize the sawmill process and ensure the highest possible output quality.

---
New insights into the carbon footprint of dairy production
Project title: Mitigating grassland N2O emissions – towards carbon neutral milk production (MiNiMi)

Approved funding: 232 690 €

Applicant: University of Helsinki

Industrial partner: Valio

"The Finnish Research Impact Foundation was the most natural choice for funding agency in this project, which is a close collaboration between academia and industry and producing not only scientific knowledge but also evidence for informed decision-making," says principal investigator Mari Pihlatie.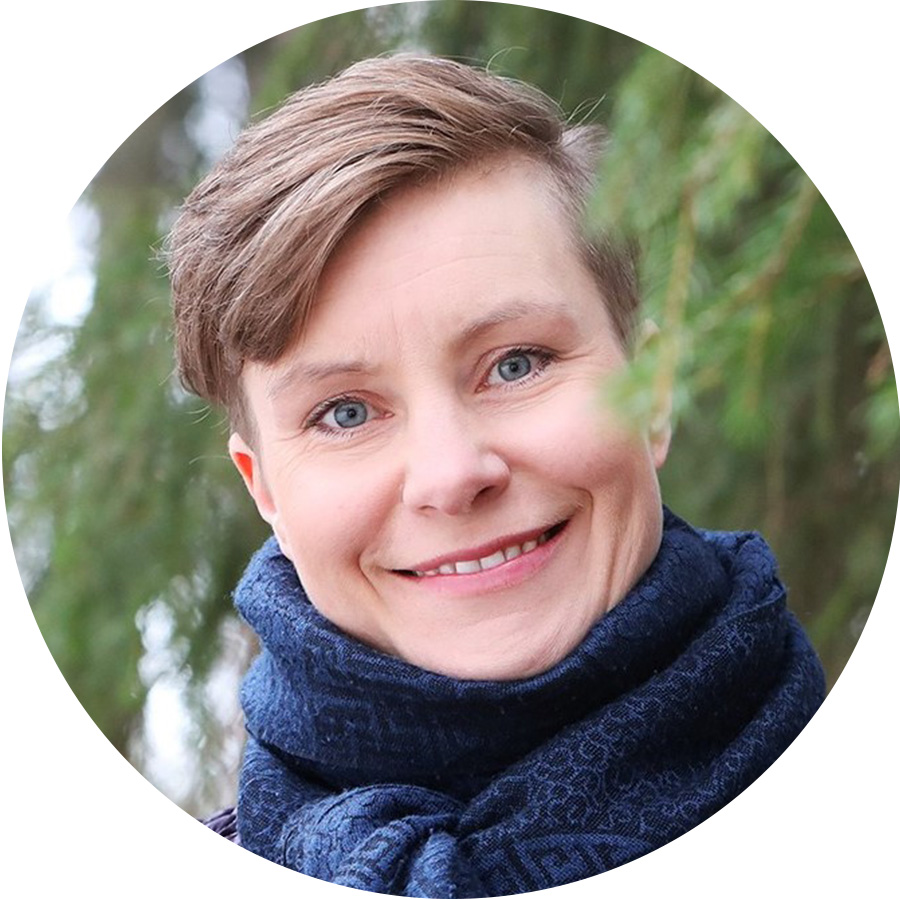 Nitrous oxide (N20) emissions from grasslands contribute significantly to the carbon footprint of dairy production. N20 is a powerful greenhouse gas but so far little is known about the climate effects of grass cultivation or the dairy production chain. In collaboration with other academic and business partners (FMI, LUKE, Valio, Yara, Vaisala, Soil Scout), this joint project between the University of Helsinki and Valio is measuring N20 emissions from Valio grasslands and the temporal and spatial variability of emission levels.

The project is using new portable measurement technology that can simultaneously provide readings for all three greenhouse gases, i.e. CO2, CH4 and N2O. This makes it possible to determine emission levels for the most critical gases in the same environmental conditions.

---
Laser technology to bring enhanced impact in several fields
Project title: New-generation mid-infrared ultrafast fiber lasers

Approved funding: 201 575 €

Applicant: Aalto University

Industrial partner: nLIGHT Oy

"I was very excited about this new funding model that includes one year at the university and one year in industry. It's a unique and different kind of funding system compared to other Finnish and European mechanisms and just right for our needs," says principal investigator Zhipei Sun.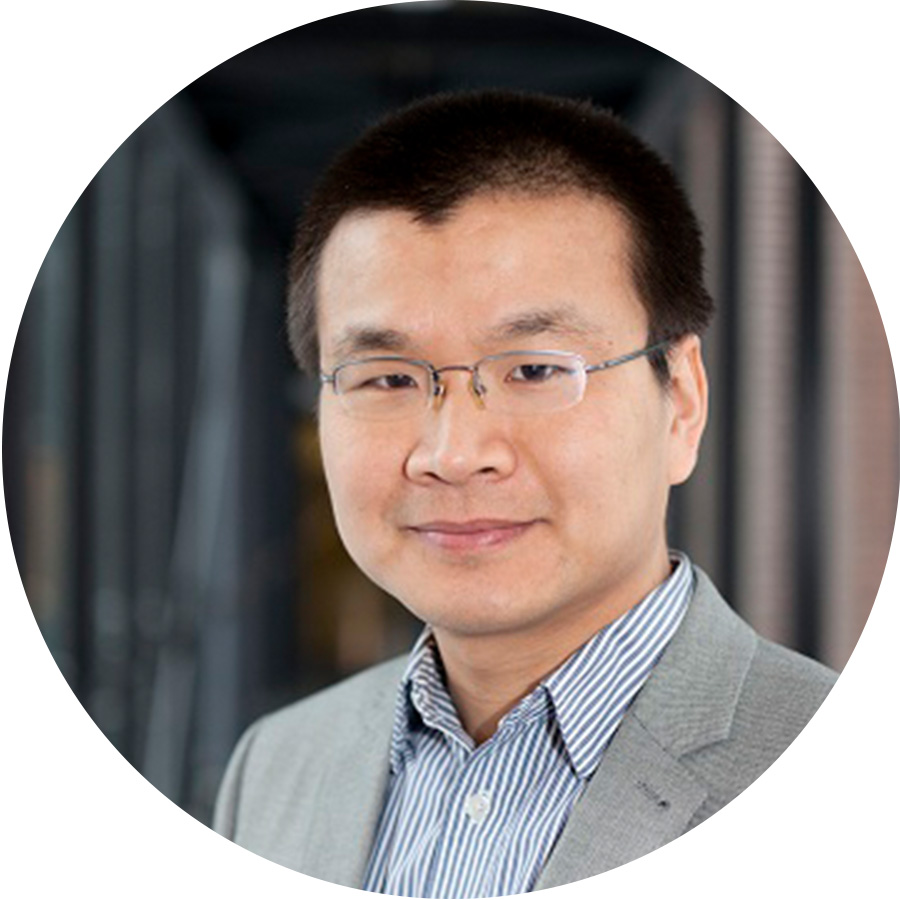 Mid-infrared ultrafast fibre lasers play an important role in various new and emerging areas of laser technology application, such as sensing, imaging and medicine. The aim of this multidisciplinary project is to combine Aalto University's unique expertise in nanotechnologies with the know-how of nLight Oy in optical fibre and laser technologies and to develop long-awaited high-performance mid-infrared fibre lasers. The joint project will also aim to encourage practical applications of these lasers for instance in the fields of health and datacommunications where lasers have potentially high academic, industrial and societal impact. The Tandem funding model provides the ideal platform for this kind of project geared to achieving wide-ranging impact.



---
Aiming for cheaper and environmentally friendlier electricity
Project title: Optimal Control for Maximizing the Effectiveness of Power Electronic Systems (OPT4MAX)

Approved funding: 197 710 €

Applicant: Tampere University

Industrial partner: Danfoss Drives/Vacon

"Traditional control methods are unable to deal with the whole system but concentrate on one dimension at a time. That's why systems aren't able to put their potential to full use. In this project we are creating a control method that can simultaneously take account of multiple objectives. This will help to lower the costs of the whole electrical system and increase service life," says principal investigator Petros Karamanakos.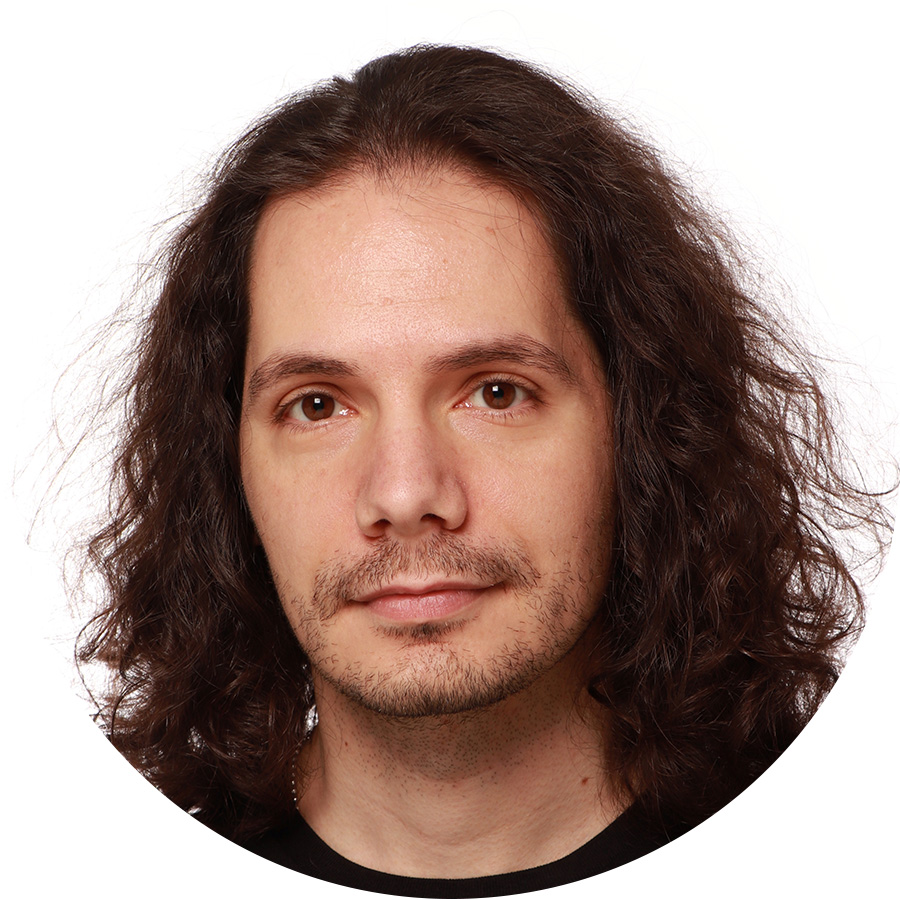 Around half of all electricity is consumed by electrical variable speed drives (VSDs). However, conventional control solutions fail to extract their maximum performance. VSDs are therefore often oversized, which drives up electricity consumption and system costs. This joint project between Tampere University and Danfoss is working to develop a novel control method for VSDs and so to pave the way to more cost effective, sustainable and environmentally friendly electricity consumption.

---
Individual and earlier treatment for osteoarthritis
Project title: Organ-on-chip platform for in situ detection of osteoarthritis biomarkers (OASIS)

Approved funding: 213 958 €

Applicant: University of Oulu

Industrial partner: Finnadvance

"We're creating a petri dish that includes osteoarthritis patients' unhealthy cells. The unique aspect about the project is that based on the sensor we have created, it will be possible to analyse whether or not a certain medicine will be effective and cure unhealthy cells," says principal investigator Gabriela S. Lorite.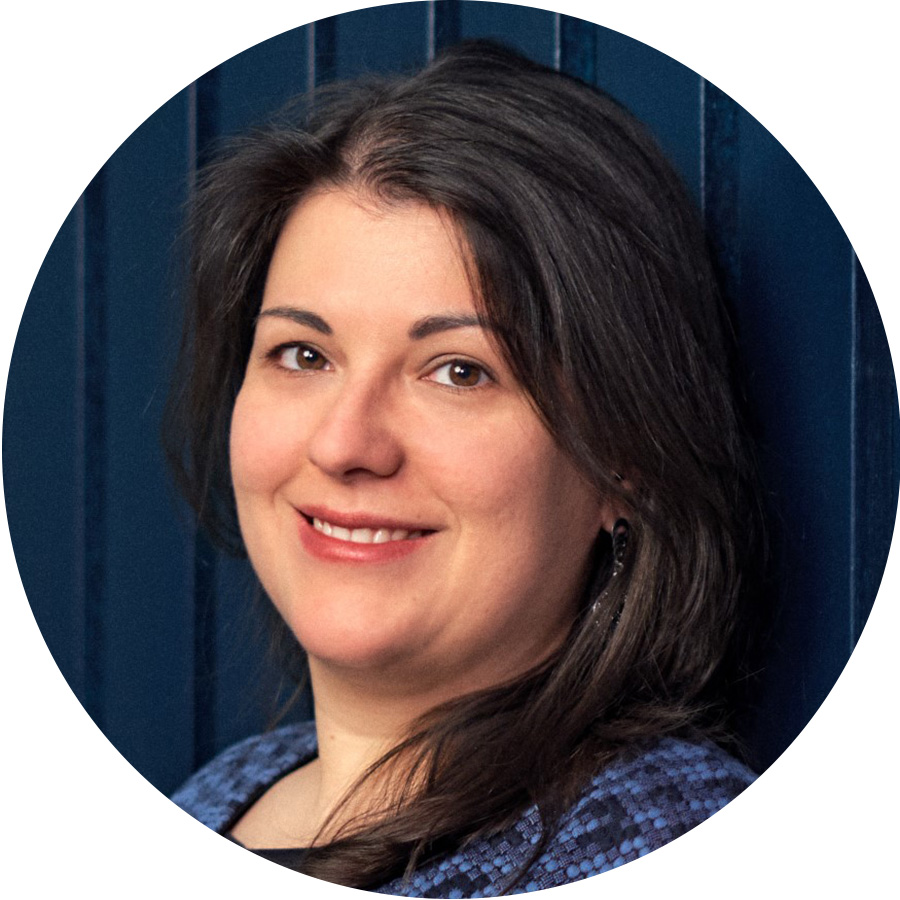 Human bodies are at once both rather similar to each other and highly individual. That's why the same medical treatment does not always work for all people. The aim of this joint project between the University of Oulu and Finnadvance is to develop individual medical treatments for osteoarthritis and at the same to create a method for testing individual treatments that could also be used for other conditions and serve as a practical tool for pharmaceutical companies and practising doctors. The model is based on Finnadvance's successful biomimetic bone marrow in vitro model.
The project will help to advance the development of predictive diagnostics and reduce the economic burden from osteoarthritis globally.

---
Faster testing methods in quantum technology
Project title: Bolometers as a versatile toolkit for cryogenic circuit characterization

Approved funding: 171 664 €

Applicant: Aalto University

Industrial partner: Bluefors oy

"This funding will facilitate the university's collaboration with business partners through the individual appointed to the position. This is why it's an ideal way of exporting results produced in academic research out into business companies' products," says principal investigator Mikko Möttönen.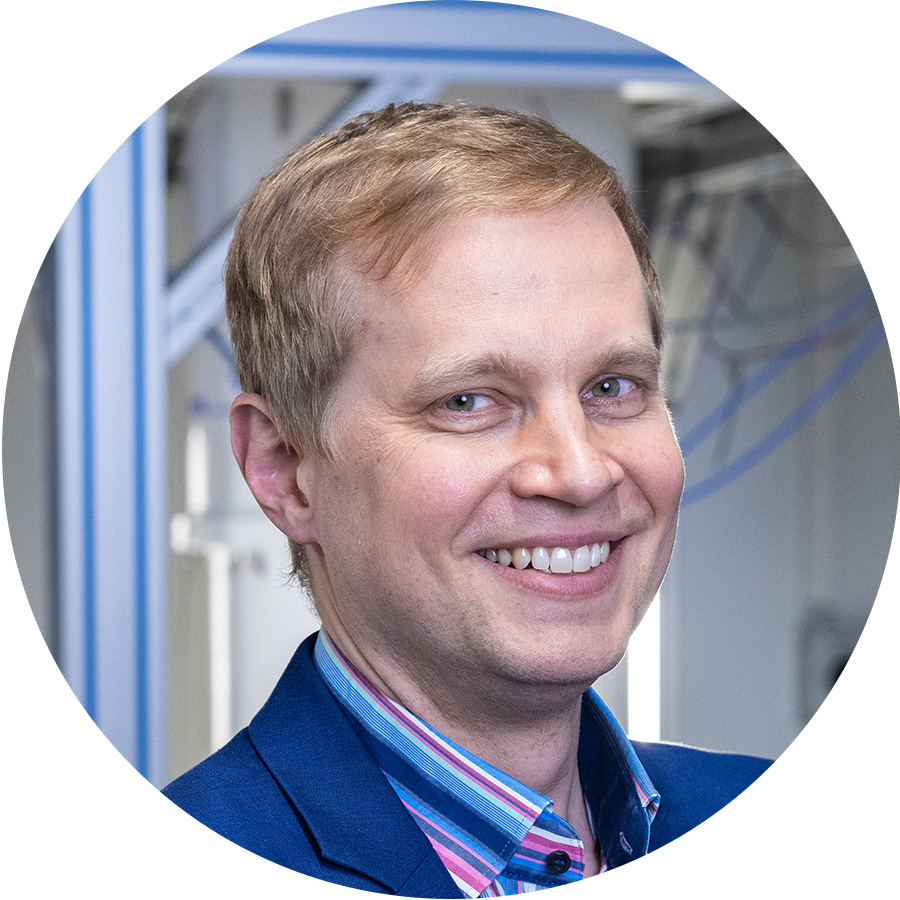 The development of quantum technology involves a wide range of exciting applications, such as fast computing and secured communications. In this joint project scientists at Aalto University and Bluefors Oy are working to develop a new type of measuring device that will speed up the testing of different components used in quantum computers and in quantum technology more generally. It will therefore accelerate the development of quantum computers and computers already under construction. The project contributes to quantum research in two ways. Firstly, real-time microwave pulses are detected using bolometers, which paves the way to bolometric quantum bit or 'qubit' readout. Secondly, the project will introduce a new tool to achieve power calibration and spectrum analysis at cryogenic temperatures.

---
Sweat-reading smartwatch could even assess suitability of medication
Project title: Development of a Wearable Lab-in-a-watch Optical Sensor for Label-free and Real-time Monitoring of Sweat Glucoses on Human Skin

Approved funding: 189 346 €

Applicant: University of Oulu

Industrial partner: Polar Electro Oy

"A smartwatch could monitor sweat molecules and produce non-invasive information about the user's health," says principal investigator Jian-An Huang.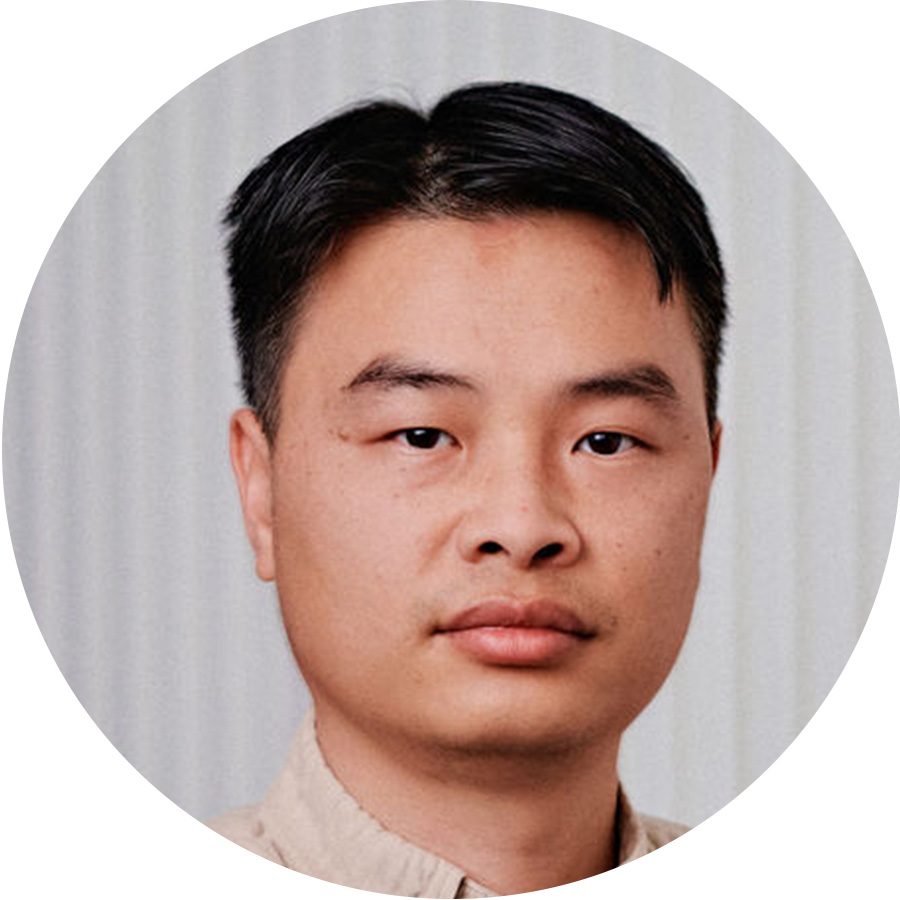 Today's smartwatches and other wearable devices can monitor their users' heart rate and other physical, kinetic values such as temperature and body gestures, steps and location. It would add tremendous value if they could also identify and quantify health factors. The joint project between the University of Oulu and Polar Electro Oy is interested to explore whether an electro-plasmonic chip integrated in an optical watch could be used to monitor perspiration and on this basis provide more detailed health information than previous instruments. Sweat provides significant information on the individual's health and can be used to measure blood sugar levels, for example. It can also help to evaluate the suitability of a person's current medication for health conditions.

This information could be used to predict and prevent health risks. Overall the impacts at societal level could be significant indeed.

---
Assessing the effectiveness of the new funding model (2020)
Tailored Metrics for Measuring Industry–Academia Funding Programme (TAILOMETRICS)
Approved grant:
244 429 €

Applicant:
Centre for Consumer Society Research / University of Helsinki

TAILOMETRICS develops an evaluation system to measure and forecast the impact of FRIF joint research projects. The project builds on the evaluation experience of its members, traditional research impact metrics (bibliometrics, and scientometrics), and also 'alternative metrics' that can be used to forecast research impact. Altmetrics can base on information on development of different fields of science (emerging research fields, topics) and information on social networks. TAILOMETRICS is built on desk research (topic modeling, electronic databases), multi-actor workshops, surveys, and network analysis (research collaboration). TAILOMETRICS will develop research evaluation process and toolkit and a visualization tool for showcasing research impact.
Tandem Industry Academia (2020)
Directional Data Delivery for Wireless Immersive Digital Environments (3D-WIDE)
Approved grant:
171 123 €

Applicant:
University of Oulu

Industrial partner:
Nokia Solutions and Networks Oy
Extended reality and immersive digital environments will set extremely high-performance requirements for wireless networks. Field tests in the first 5G networks have proven 5G capability for a Gbps access link on mm-waves. However, immersive viewing in multi-user environments requires extremely high area capacity, which is not yet achieved with 5G. In this project, Nokia Bell Labs and Centre for Wireless Communications of University of Oulu devise an emerging vision of mmWave-based mobile immersive digital environment, delivers a physical layer connectivity framework accounting for specific effects of directional mmWave connectivity, and allows efficient utilization of the increasingly affordable in-device memory via multipoint coded caching.
Improving immuno-oncology tools to fight cancer: the use of complex immune organoids for testing the efficacy of peptides coated oncolytic viruses (PeptiCRAd / PeptiENV)
Approved grant:
160 028 €

Applicant:
University of Helsinki

Industrial partner:
Valo Therapeutics

Immunotherapy has revolutionized cancer treatment in the past 10 years, however the access for patients to experimental trials is still slow. It is clear that there is a need to develop new "human-based" models that better recapitulate the disease. Organoids are "mini-tumors" grown in the laboratory. They retain very similar characteristics as patients' tumors and are excellent platforms to test new immunotherapies and accelerate their track to the clinic. To this end, scientists at iCAN have decided to partner with Valo Therapeutics to explore the possibility to use complex immune organoids to test the two lead immunotherapy drugs that Valo is developing. If successful, this will generate scientific breakthrough and significantly accelerate Valo's path towards personalized cancer therapy.
Surface passivation for semiconductor devices and electroluminescent cooling
Approved grant:
193 370 €

Applicant:
Aalto University

Industrial partner:
Comptek Solutions Oy



Surface defects play a role in essentially all semiconductor devices. In SuperDevice we study the use of the controlled oxidation developed by Comptek Solutions Oy in eliminating the detrimental surface recombination in thermophotonic GaAs based optical cooler prototypes investigated at Aalto University. This enables a case study of using controlled oxidation in state-of-the-art compound semiconductor devices, potentially eliminating one of the key bottle-necks presently slowing down the development of optical cooling technologies that may later on revolutionize solid state as well as general cooling applications.
Clinical Validation of Novel Sports and Diabetes Related Analytes Offer New Wearable Diagnostics Solutions
Approved grant:
245 316 €

Applicant:
Oulu University

Industrial partner:
Polar Oy
The Body Mass Index (BMI) has increased and today over 50% are considered obese. High BMI increases risks for diabetes and metabolic syndrome. The reasons are that calorie intake exceeds consumption, and ageing is associated muscle reduction thus reduced energy consumption. Physical exercise affecs positively these conditions includingthe brain by increasing cardiovascular performance and brain gas exchange. Two challenges will be targeted between the academic and Polar company: 1) How to motivate laymen and diabetic people of at high risk for this for physical exercise and 2) How to establish novel rewarding biofeedback biosensor loops that will illustrate clearly, rapidly and in exiting ways the positive impact of the physical and associated mental exercise to the performer.
Constituents of a quantum computer
Approved grant:
193 370 €

Applicant:
Aalto University

Industrial partner:
IQM Finland Oy
Quantum computers are projected to revolutionize information processing. This project taps into the core of this revolution and helps the growing ecosystem to bring forward major innovations paving the way for a useful quantum computer. Thus this project is of great importance and the ambition level is very high. However, taking the exceptionally strong foundations of the local quantum community, we foresee this project to be feasible. Namely, here the strong academic expertise of Aalto University and especially that of the Quantum Computing and Devices (QCD) research group meets with a European leader in quantum computer hardware, IQM. The joint effort of these two front runners will bring major added value and expedite the growth and scale up of the academia and the industry.
Superior infrared sensors
Approved grant:
178 193 €

Applicant:
Aalto University

Industrial partner:
ElFys Inc.
The project develops new type of infrared sensors with superior sensitivity. The project utilizes material knowhow and expertise present at Aalto University related to so-called black silicon that is proven to have superior optical and electrical properties. Black silicon is, however, not applicable material for detecting infrared radiation. Thereby, the project will develop high quality (and black) material structures to Ge-substrates that are known to absorb well also IR radiation. The developed structures will be then applied directly to devices with the help of the industrial partner (ElFys Inc.) who has relevant knowhow, facilities as well as knowledge for the device requirements. The studied applications include medical tools, optical communication as well as security applications.
The Economies of Ox: Scaling up Oxidative Processes to Streamline Synthesis
Approved grant:
133 822 €

Applicant:
University of Jyväskylä

Industrial partner:
Fermion Oy
The main goal of the project is to develop safe, scalable methods for oxidations and oxidative couplings for use in the production of active pharmaceutical ingredients (APIs) by chemical synthesis. Oxidations and oxidative reactions are some of the most challenging reactions to scale up in pharmaceutical production. Nevertheless, increasing the oxidation state of the molecule by these reactions often provides very attractive shortcuts to synthetic production routes, cutting off the number of steps and providing alternative, less wasteful and less costly methods for synthesis. The goal of this project is to develop safe oxidation and oxidative coupling methods based on catalytic transfer oxidations and other benign terminal oxidants, bearing the scalability and safety always in mind.
Breathing of biosphere – Industrialization of easy-to-use carbon dioxide exchange measurements
Approved grant:
192 971 €

Applicant:
University of Helsinki/INAR

Industrial partner:
Vaisala
An improved understanding of carbon sinks and sources of various ecosystems is one of the priorities for scientists devoted to study interactions of the biosphere and atmosphere. They can be measured by so called flux towers. Flux measurements seem to start to play more important role in assessing carbon sinks of different land-use types also outside academia. Vaisala and University of Helsinki aim to lever the best industrial and academic competences, couple them with real-life users from industrial producers to research, in operationalizing a flux tower that is inexpensive, low-powered, easy-to-use and virtually maintenance free. With a tower, which compromises between accuracy, reliability and price, we hope to revolutionize the carbon flux measurement market.
Language Identification of Speech and Text
Approved grant:
195 442 €

Applicant:
University of Helsinki

Industrial partner:
Lingsoft Oy
The project is dedicated to the advancement of computational methods for automatic language identification. Speech user interfaces are becoming more popular in everyday life. However, almost all the current commercial products using speech interfaces have to be manually set to understand a certain language as no automated language identification methods are used. The project is situated at the department of Digital Humanities of the University of Helsinki and the industrial partner is Lingsoft Oy. Lingsoft develops and uses their own speech recognition solution for a number of different use cases, the most important from a current business perspective are subtitling for television and medical dictation.
Improved sampling of aerosol nanoparticles
Approved grant:
169 992 €

Applicant:
Institute for Atmospheric and Earth System Research

Industrial partner:
Airmodus Ltd
This project improves the reliability of aerosol measurements by developing the sampling methods of nanoparticles and studying the phenomena affecting the particles during sampling. We will measure the possible impact of sampling and dilution on the size and composition of aerosol particles smaller than 10 nm in diameter. We will characterize the losses of nanoparticles in the Airmodus AND sampling system and test its applicability to atmospheric measurements and industrial applications. The project creates new knowledge about the interactions between aerosol nanoparticles, gases and ions. The project partners are Insitute for Atmospheric and Earth System Research at University of Helsinki and Airmodus Ltd.
Thermodynamic properties of aqueous transition metal sulfate solutions of industrial importance
Approved grant:
189 429 €

Applicant:
University of Oulu

Industrial partner:
Boliden Kokkola
The aims of the project are experimental and computational research of strong transition metal sulfate solutions, in close collaboration with Boliden Kokkola. These transition metal electrolyte solutions, such as zinc, cobalt, and nickel sulfate solutions, are industrially relevant eg. due to the increased use of lithium-ion batteries. New scientific data of the solubility properties of metal salts is produced, with the aim to understand related process phenomena at the fundamental level. This data is applied to control and/or even to prevent industrially relevant process challenges. Project is highly ambitious, because the properties of electrolyte solutions are not known, and reference data does not exist. Thus, modelling requires also new reliable experimental data, which is produced.