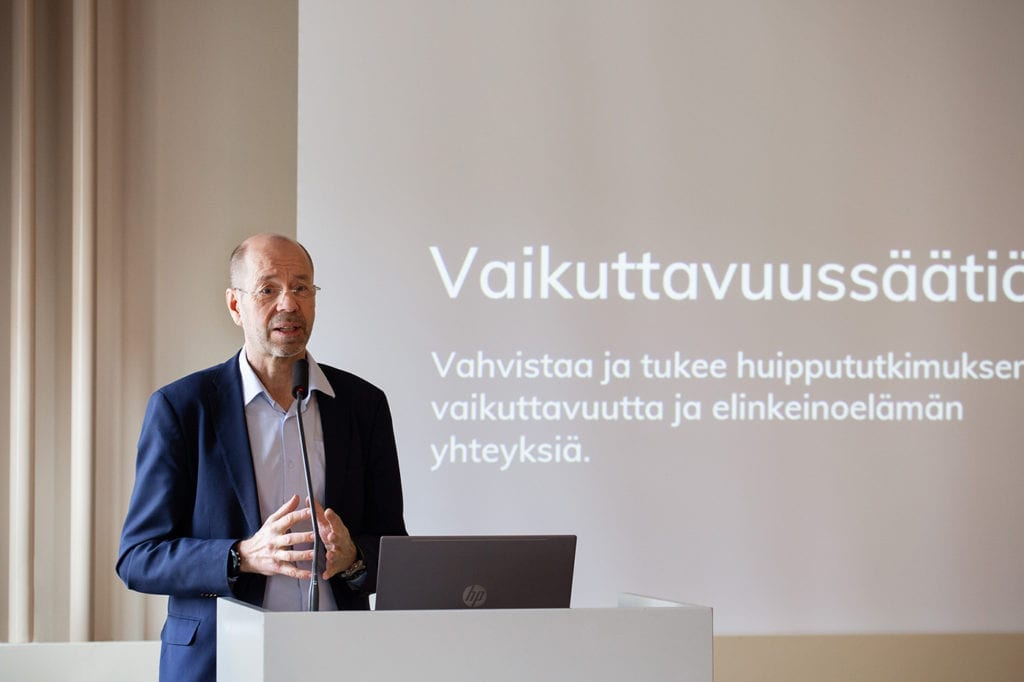 The role of the board of directors in running an organization is sometimes described by reference to the stages of company evolution. In a growth company, the board needs to have the ability to develop strategic roadmaps and make choices. In a more established business, the focus shifts to reinforcing the firm's current market position and to following the board's annual calendar. Sometimes the routines of the board's daily work overshadow the need to question the organization's current direction.
The early work of FRIF's Board of Directors, starting from its foundation in 2019 and well into 2020, may well be described as the start-up company stage: the focus is on such aspects as product development, charting the market, understanding client needs and developing a business model.
During this period we have built a foundation for the sustainable management of our investment assets, created a brand strategy, produced a communications framework, developed our administrative structure and engaged in discussions with stakeholder groups. In 2020 we launched our first "product", the Tandem Industry Academia funding call, specifically targeted at precompetitive research cooperation between research organizations and business companies, and continued to build up networks for the new foundation.
It is never easy for a new operator to break into the marketplace. In early 2020 we registered under the auxiliary trade name of The Finnish Research Impact Foundation. This was an important part of building the Foundation's identity and brand: we were keen to communicate a sense of impact, to create a positive and interesting image of a new player in the field, and also to challenge conventional notions of a foundation as a research funding agency. We hope that we have been successful in projecting such an image.
In late 2020 we began to look into the reasons for the slowdown in cooperation between academia and industry. Our findings indicated that in the past 10 years, long-term cooperation has been effectively hampered, among other things, by cutbacks in public research funding, which appears to be critical to research-driven innovation.
Funding can help to generate and support collaboration, but money alone is not the answer. According to our report, successful cooperation depends crucially on long-term relationships and trust. Indeed, one of FRIF's key roles is to create new solutions and models to further deepen cooperation and interaction.
The main focus for the Finnish Research Impact Foundation right now is to facilitate collaboration between academia and industry, to "collide" the different parties as we move towards the "growth company stage". To this end we want to invite both academic and business partners to become involved with us in building a framework that will make it possible to extract even greater impact from Finnish research excellence – to the benefit of both parties.
Lauri Oksanen, Chairman of the Board of the Finnish Research Impact Foundation