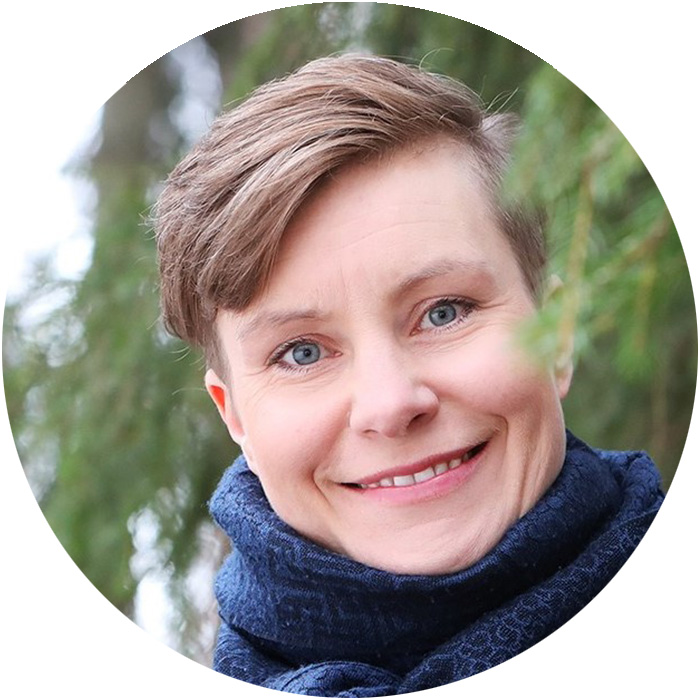 Project title: Mitigating grassland N2O emissions – towards carbon neutral milk production (MiNiMi)
Approved funding: 232 690 €
Applicant: University of Helsinki (Mari Pihlatie)
Industrial partner: Valio
Principal investigator: professor Mari Pihlatie
Understanding and cutting the carbon footprint of milk production requires in-depth knowledge about true greenhouse gas emissions from dairy farming. To this end, the University of Helsinki and Valio have turned their focus to studying nitrous oxide. It contributes significantly to dairy production emissions but has largely been overshadowed in research by carbon dioxide.
The carbon footprint of food production is an important current topic of debate both nationally and internationally. UN estimates are that the agri-food system accounts for over 30 per cent of greenhouse gas emissions from human activities. Milk production is one part of this system. Valio has for years been doing research to establish exactly what kind of emissions are released from milk production and what could be done to them. But the main focus has long been on carbon dioxide.
Less interest has been given to nitrous oxide emissions, even though they are known to account for up to 30 per cent of milk's carbon footprint. The University of Helsinki and Valio are working in a joint project to shed light specifically on nitrous oxide, which is commonly known by its chemical formula N2O. It is a potent greenhouse gas that is emitted especially from fertilized soil, such as grassland that is used to feed cattle.
"Nitrous oxide emissions are unpredictable and episodic, and therefore modelling these emissions is extremely challenging. Measurement requires expensive instrumentation, which is why N2O emissions have been measured less frequently than carbon dioxide emissions," says Mari Pihlatie, professor of environmental soil science and principal investigator in the project. She has been studying nitrous oxide emissions her entire career.
The project is set to produce completely new information about nitrous oxide emissions, based on regular measurements conducted at the SMEAR-Agri station in connection with the University of Helsinki Viikki campus and at Valio grassland farms across the country.
"There's a scarcity of research on emissions in northern environments, even though the climate here is completely unique. This project will allow us to show how our short growing season and topsoil freezing and thawing impact emissions. At the moment this information is not available anywhere."
Current estimates of nitrous oxide emissions from grassland production are based on the IPCC emission coefficient, which has been created on the basis of the existing research evidence. Because northern regions are underrepresented in earlier research it is hard to tell whether the coefficient accurately reflects the real situation on Nordic farms. Pihlatie and her colleagues are working to verify the data.
In addition to Valio and the University of Helsinki, the project involves a wide variety of other partners: dairy farms across Finland; the Finnish Meteorological Institute; Natural Resources Institute Finland; Yara Finland; Vaisala; Datasense; and Soil Scout. Combining the expertise of these different organizations will help to discover new ways of reducing nitrous oxide emissions. Potential new solutions include new types of fertilizer and optimizing the timing of fertilizer application in order to minimize emission levels.
The project team have been keen to ensure that the information they produce will also have international significance. All measurements are conducted using high-quality instrumentation. Apart from nitrous oxide emissions and methane and carbon dioxide emissions, the team are looking at critical environmental factors such as soil nitrogen content, soil humidity and temperature. "This produces valuable data for the modelling of nitrous oxide emissions and ultimately for assessing the climate impact of grasslands."
The academic goal is to report the results in the most prestigious publication series. However, Pihlatie is well aware that two years will do little more than scratch the surface of the subject – the research must be continued for much longer. Indeed, plans are already in place to apply for additional funding in the coming winter when the first measurement results are received.