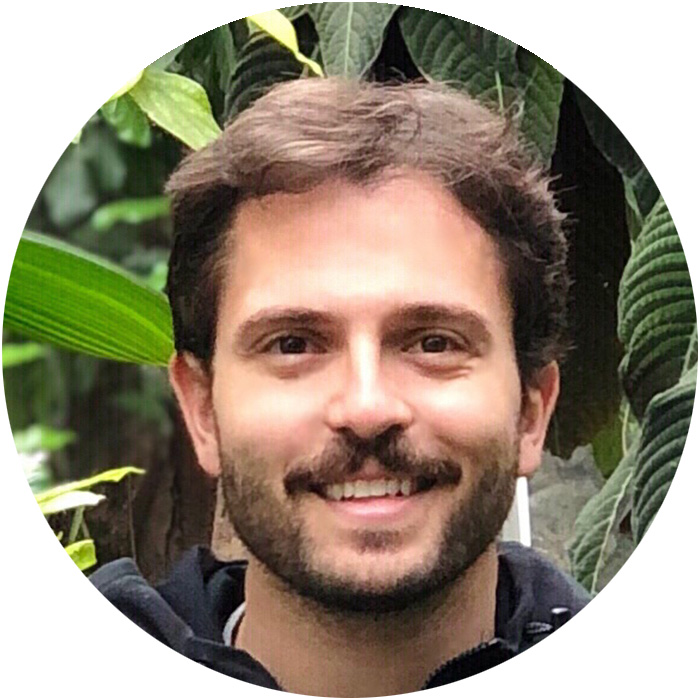 Hankkeen nimi: Optimal Control for Maximizing the Effectiveness of Power Electronic Systems (OPT4MAX)
Myönnetty rahoitus: 197 710 €
Hakija: Tampereen yliopisto (Petros Karamanakos)
Yrityskumppani: Danfoss Drives/Vacon
Post doc -tutkija: Mattia Rossi
Sähkön hinta on ollut kuluneena keväänä historiallisen korkealla. Energiatehokkuuden kehittäminen on juuri nyt ratkaisu paitsi ilmaston myös talouden kestävyyteen. Tampereen yliopisto ja Danfoss kehittävät ratkaisua, jonka avulla teollisuudessa voidaan tehdä merkittäviä energiasäästöjä.
Energiatehokkuus on yksi nopeimpia ja edullisimpia keinoja vähentää hiilidioksidipäästöjä. Tällä hetkellä energiatehokkuus kiinnostaa yrityksiä ja kansalaisia myös puhtaasti kustannussyistä, sillä Ukrainan sodan vuoksi Venäjälle asetetut pakotteet muuttavat energian saatavuutta ja nostavat hintoja.
Kansainvälisen energiajärjestö IEA:n Net Zero by 2050 Scenario -ohjelmassa tähdätään 35 prosentin leikkauksiin energiaintensiivisyydessä vuoteen 2030 mennessä. Toisin sanoen, planeetan kasvavan väestön tulisi saada tarvitsemansa energia 35 prosenttia tehokkaammin. Muutos nojaa yhteiskuntien sähköistymiseen, käyttäytymisen muutokseen ja energiatehokkuuden parantamiseen.
Energiatehokkuudella on eniten merkitystä teollisuudessa, sillä koneet kuluttavat paljon energiaa. Noin neljäsosa teollisuudessa käytetyistä moottoreista hyödyntää taajuusmuuttajia. Taajuusmuuttaja (VSD) on moottorinohjain, joka ohjaa sähkömoottoria muuttamalla sen tehonsyötön taajuutta ja jännitettä. Tyypillisiä esimerkkejä taajuusmuuttajia hyödyntävistä laitteista ovat esimerkiksi erilaiset tuulettimet ja pumput. Taajuusmuuttajat parantavat energiatehokkuutta jo pelkästään olemalla käytössä, koska niiden avulla säädellään moottorin energiankulutusta.
Itse taajuusmuuttajien tehokkuutta ei kuitenkaan ole tähän mennessä optimoitu huippuunsa. Jopa puolet kaikesta kulutetusta energiasta kuluu taajuusmuuttajissa. Säästöjä on siis vielä tehtävissä energiatehokkuudessa ja kustannuksissa. Tampereen yliopiston ja Danfossin yhteistyöhankkeessa kehitetään ratkaisua taajuusmuuttajien energiahukkaan.
"Perinteisesti taajuusmuuttajien säätömenetelmät eivät ole yhteensopivia nykypäivän teollisuuskoneiden monimutkaisiin tarpeisiin eivätkä taajuusmuuttajat siksi pysty toimimaan tehokkaasti. Kehittämämme säätömenetelmä mahdollistaa energiankulutuksen säätelyn niin, että voimme minimoida energiahävikin ja ottaa talteen kaiken energian", kertoo Mattia Rossi, hankkessa työskentelevä post doc -tutkija Tampereen yliopistosta.
Tiimin saamat tulokset osoittavat, että hankkeessa kehitetty, mallien ennakoivaan ohjaukseen (MPC) perustuva edistyksellinen säätömenetelmä on tehokas. Ensimmäisissä kokeissa energiakustannuksia on saatu leikattua 1–2 prosentilla. "Yhdenkin prosentin säästö on merkittävä, kun kyseessä on kilowatteja kuluttava teollisuuskone", Rossi toteaa ja muistuttaa, että nämä ovat vasta ensimmäisiä, viitteellisiä tuloksia. Heidän kehittämänsä ratkaisun todellinen teho selviää, kun hanke etenee nyt käynnissä olevasta simulointivaiheesta todellisiin teollisuuskokeisiin.
Mahdollisuus yhdistää laboratoriokokeita ja teollisuuslaitteita onkin Rossin mielestä tutkimus-yritys-yhteistyön parhaita puolia. "Tämä tutkimus ei olisi mahdollista ilman yrityskumppania. Yhteistyö auttaa linjaamaan tutkimusta markkinan tarpeiden kanssa. Ilman yrityskumppania emme saisi tuloksia, jotka vievät ohjelmistotyötämme eteenpäin."
Tutkijat saavat teollisuustestien tuloksia jo vuonna 2022, ja hanke päättyy vuoden 2023 aikana. Viimeistään silloin selviää, kuinka mittava energiatehokkuuden mullistus heidän käsissään on. Jos taajuusmuuntajien energiankulutus saadaan optimoitua, teknologiaa voidaan hyödyntää hyvin laajalti useilla eri teollisuudenaloilla. Käytännössä hankkeessa kehitetty ratkaisu voi soveltua myös energian varastointiin ja esimerkiksi akkuteknologiaan.
Tiimin tavoitteet ovat kauaskantoisia. "Kun tämä hanke päättyy, tuloksena on toivottavasti paitsi tutkimusta myös valmis ohjelmisto-ominaisuus, jonka voisi patentoida ja mahdollisesti kaupallistaa. Sen jälkeen voimme keskittyä energiatehokkuuden kehittämiseen muilla energian osa-alueilla."